"Disheartened" Bruce Lee's Daughter Rebuked Quentin Tarantino for Portraying Her Father as "An Arrogant A**hole" in 2020
Published 01/21/2023, 3:15 PM EST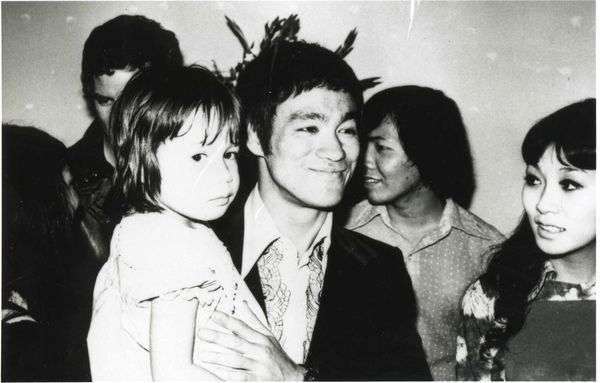 The 2019 Quentin Tarantino film, Once Upon a Time in Hollywood, created a huge controversy. Even though the movie overall received positive reviews, the scene between Brad Pitt and Mike Moh, playing Bruce Lee, raised many objections. And one of the critics was none other than Bruce Lee's only living child, Shannon Lee. When the movie was released, Shannon disclosed her feelings about the portrayal of her father by the director.
Moreover, in 2020, after Tarantino commented on her father once again, Shannon had more to say. What did Quentin Tarantino say about Bruce Lee? And what did Shannon Lee say about Tarantino's comment?
Shannon Lee objected to the characterization of Bruce Lee 
ADVERTISEMENT
Article continues below this ad
Bruce Lee has been an inspiration for many, for his art and philosophy of life. However, when Tarantino portrayed him as a caricature, it "disheartened" not only his daughter but everyone who loved him. In the movie, Lee is seen challenging a stuntman (played by Brad Pitt) for a fight. Moreover, he ends up getting beaten up by Pitt.
While talking with SCMP Martial Arts, for the promotion of her new book, Be Water, My Friend: The Teachings of Bruce Lee, Shannon Lee talked about the 2019 movie. She said, "My feeling is the same. I was very disappointed." She revealed how awkward it was for her to sit in the audience and watch that scene. She added, "I always like to try to give the benefit of the doubt. I spoke out on why I thought the portrayal wasn't helpful to anyone."
She continued, "But I tried to approach it from a cool, collected and more calm direct point of view, and I was very disappointed to see Quentin Tarantino's response, which was to continue to say, 'Oh, Bruce Lee was arrogant, he was an a***ole'."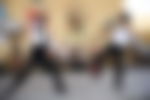 Tarantino explained his POV in Joe Rogan's podcast
ADVERTISEMENT
Article continues below this ad
Quentin Tarantino appeared in the Joe Rogan Experience, to talk about his movie Once Upon A Time In Hollywood. Joe Rogan didn't miss the opportunity and asked Tarantino about the controversial scene in his movie. Tarantino told Rogan that Lee had nothing but "disrespect" for the stuntmen and apparently, kept hitting them.
Furthermore, when Rogan asked Tarantino to explain it, Tarantino said, "Uh, it's like uh 'wow they're just not good enough. They're, they're p*ssies. Hmm, I'm gonna make it look real'." 
ADVERTISEMENT
Article continues below this ad
Watch This Story: Bruce Lee's Top Five Moves of the Legend You Need to Know
What do you think of Bruce Lee's character as shown by Quentin Tarantino in his movie? Let us know in the comment section.