"Never Seen Anything Worse": Jackie Chan Once Made a Saddening Confession on Children Years Before Refusing to Leave $400 Million Fortune for His Son
Published 01/20/2023, 1:15 PM EST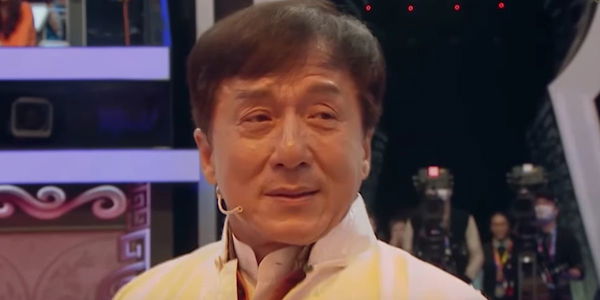 Renowned Hollywood star and martial arts icon, Jackie Chan is not just a celebrity idol but also a significant humanitarian. His continual charitable efforts to make the world a better place, especially for children, have been commendable. Moreover, he is associated with a list of charity organizations and foundations that have worked for bettering the lives of many.
Similarly, talking to the Look To The Stars in 2007, Chan opened up about his quest to help children all over the world who aren't privileged enough to lead a happy and healthy life. He also spilled the truth about the harsh realities about those children. Let's find out how the maestro feels about it!
Jackie Chan's revelation of the world's primary issue
ADVERTISEMENT
Article continues below this ad
While talking to the LTTS, the Rush Hour actor was enquired about the challenges faced by the world. "What do you feel is the biggest problem with the world today?" the interviewer asked. Explicitly replying to the question, Chan said, "The suffering of children. There is just no problem that is bigger than that."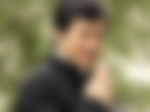 Chan prioritized charity work above all, even amidst his tight schedule. Reportedly, he established the Build a school for a dollar campaign and encouraged promoters and advertisers to join him in his cause. the 68-year-old actor added, "When you see children hungry or sick, your heart just breaks. I have never seen anything worse in my whole life."
Additionally, the action star efficiently utilizes his stardom to perpetuate his goal of neutralizing the sufferings of the unfortunate. In 1998, he formed the Jackie Chan Charitable Foundation. He is also the rep for UNICEF and UNAIDS. Although in contrast to that, Chan never planned to help out his own son.
Jackie Chan denied his son the inheritance of his fortune
ADVERTISEMENT
Article continues below this ad
In an interview with NewsAsia in 2011, Chan was questioned about passing on his inheritance to his son. Surprisingly, he admitted, "I would rather donate my fortune to charity than give it to Jaycee." Ironically, Chan believes children ought to earn their own money and live independently.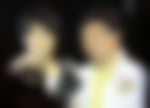 Hence, hinting at his son Jaycee Chan's responsibilities, he said, "If he is capable, he can make his own money. If he is not, then he will just be wasting my money." All in all, the $400 million net worth actor wished his son would be more down to earth and not take pride in his father's hard-earned fortunes. 
ADVERTISEMENT
Article continues below this ad
Jackie Chan is a symbolic figure of morals and values. Moreover, his years of immense hard work and dedication resulted in the honorable achievements his name is synonymous with. However, brought up by strict and poor parents, he yearns to make his son more grateful for his privileged life, hence appearing as a strict guardian. Were you humbled by the star's humanity? Let us know!
WATCH THIS STORY – Bodybuilding Legend Arnold Schwarzenegger's Built Compared to Bruce Lee and Jackie Chan
Edited By: Abhishek Kumar