Amassing a Net Worth of $90 Million, Athletics Legend Usain Bolt Once Opened Up About His Extravagant Spending Methods
Published 11/04/2022, 8:45 PM EDT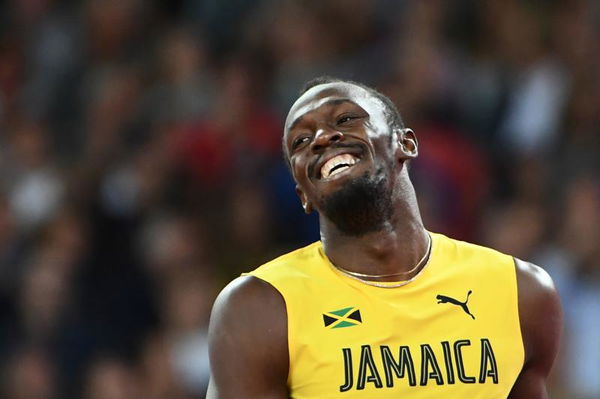 Jamaican sprinter Usain Bolt is by far one of the greatest athletes in the world. Deemed for greatness, Bolt's potential could be seen right from his adolescent years. He was just 16 when he broke the U-19 world record for the 200m sprint. To no surprise, with time, he just got swifter.
The world witnessed Bolt's fever when he appeared in the 2008 Olympics and made a record for finishing the 100m sprint at the fastest time of 9.69 seconds, which he broke later at the 2009 World Championships.
ADVERTISEMENT
Article continues below this ad
After elevating to GOAT status, the athletic superstar retired in 2017 with eight Olympic gold medals. Throughout his career, he amassed both fame and fortune and ventured into several other fields following retirement. Notably, once in an interview, Bolt was asked about how he utilizes his money, and here's what he had to say.
How does Usain Bolt spend his billions?
Responding to the question, Usain Bolt confessed his love for his automobile collection. A huge car junkie, Usain always had his hands behind the best wheels. He has an enormous collection of extravagant cars. From Ferrari to Rolls-Royce, the list is as luxurious as it gets.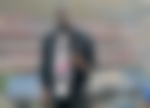 The interviewer asked, "You're one of the highest-paid athletes in the world. How do you like to spend your money?" To which Bolt replied, "I have a good team around me that manages my investments. It's funny that the more famous you get the less things you have to buy. I like cars – that is probably the thing I spend the most on."
Of the several cars he owns, the fanciest one is the Rolls-Royce Phantom Series 2, with a cost of around $450,000 to $650,000. Moreover, he has a few gifted luxurious cars such as Ferrari 458 Italia and BMW M3.
From winning on track to winning at life
ADVERTISEMENT
Article continues below this ad
Post-retirement, Bolt pursued his interest in music, football, esports, and many more. Certainly, Bolt found a way to keep his adrenaline rush working. In fact, he even turned to dominoes.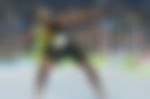 Once in an interview, he revealed, "I still really miss the adrenaline from competing. I love to win and I miss winning, but now I win at dominoes instead." 
ADVERTISEMENT
Article continues below this ad
Watch this story: From Ferrari to Rolls Royce- Here's Athletics Legend Usain Bolt's Extravagant Car Collection
Despite retiring from the sport years ago, Bolt remains a household name. His records stay untouched and his legacy remains unmatched, such is the dominance and prominence of Lightning Bolt.
Edited By: Melroy Fernandes