"Somebody Lied on Me": Ronnie Coleman Hilariously Denies Throwing Dirt at His Rival Jay Cutler During Their Prime, Calling It Mere "Rumor"
Published 02/01/2023, 9:00 AM EST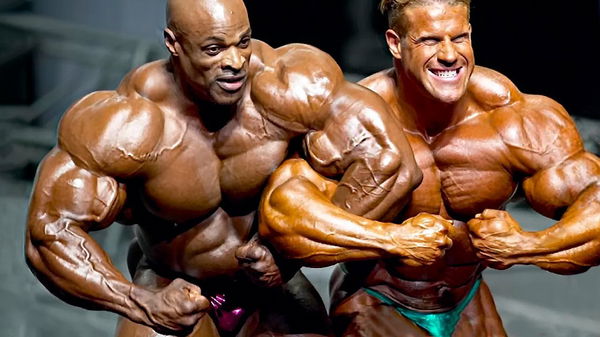 The bromance between Ronnie Coleman and Jay Cutler is nothing less than a treat to the eyes of bodybuilding fans. Their relationship involved healthy competition and great respect for each other and till today, the duo maintains a great relationship. Recently, Jay Cutler and Ronnie Coleman joined in for a workout session with bodybuilder Jesse James West. Surprisingly, Coleman was blamed for throwing dirt on his rival, Cutler. 
A big part of Coleman and Cutler's friendship revolved around their health rivalry. It was Jay Cutler in 2006, who finally broke Coleman's consecutive eight-year winning streak in Mr. Olympia. Post that, Coleman would sarcastically joke about Culter stealing his limelight in the bodybuilding industry. As a result, many baseless rumors emerged, attempting to create a rift between the two rival bodybuilders.
Ronnie Coleman denies rumors about Jay Cutler 'smoking crack'
ADVERTISEMENT
Article continues below this ad
Several rumors emerged about Jay Cutler and Ronnie Coleman, as the competition between them was neck to neck. Although a few rumors might be true, many were just to throw dirt at them. Recently, when Coleman and Cutler appeared in a fun workout session with James West, the eight-time Mr.Olympia cleared an allegation from West that he once stated that Jay Cutler smoked crack. 
Coleman was quick to deny the allegation, stating that it was a rumor and that he never started it. 'The King' said, "I didn't say that….no…."
James insisted that he heard it in an interview. However, Ronnie continued to deny it, "somebody lied on me you know that's how rumors get started"
On the other hand, Jay Cutler was laughing at Ronnie, standing in front of him. Ultimately, the three laughed at the rumor that Cutler would ever smoke crack. 
It is heartwarming to see the mutual respect that Cutler and Coleman share for each other. Even after so many years, the duo continues to celebrate their friendship in interviews and on social media. 
Coleman celebrated his rivalry with Jay Cutler
ADVERTISEMENT
Article continues below this ad
Last year Ronnie Coleman shared a picture of him with Jay Cutler along with a special heartwarming note. It read , "My boy [Jay Cutler] & I have one of the Greatest Rivalry to ever hit the Olympia stage!! Comment below your Top Two at this years, Mr. Olympia… Yeah, Buddy!!"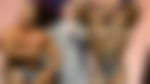 Moreover, Cutler agreed with his statement and commented, 'That's right'. Moreover, on occasions when he is asked about beating Coleman in 2006, the four-time Mr.Olympia stated that he was better than his usual self in that competition and it had nothing to do with the beast.
ADVERTISEMENT
Article continues below this ad
Watch This Story: "Bible of Bodybuilding"–7x Mr. Olympia Arnold Schwarzenegger Once Explained the Book that Got Him Into Bodybuilding
What do you think about the bromance between Coleman and Cutler?
Edited By: Pritam Priyedarshi