Simone Biles Was Foretold to Be as Dominant as Tom Brady, Michael Jordan, and LeBron James Before She Became Gymnastics GOAT in 2016
Published 11/15/2022, 9:15 AM EST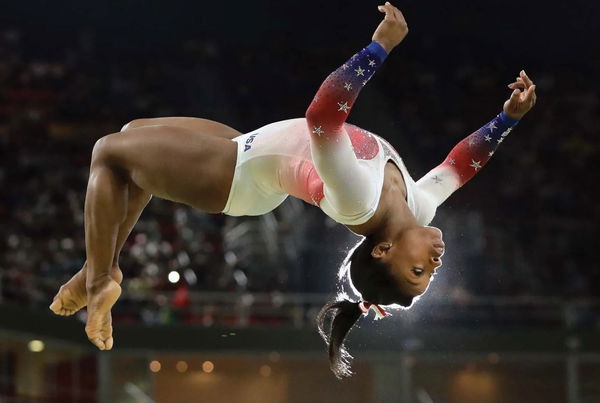 In 2022, the whole gymnastics world almost unanimously accepts Simone Biles as the greatest of all time. With her incredible achievements, Biles has made it obvious why she deserves this title. However, in 2016, she was less popular than she is now. But still, people who watched her were able to see the potential she had back then.
ADVERTISEMENT
Article continues below this ad
On that note, 5x Olympic medalist, Mary Lou Retton, made her opinion on Biles' career back in 2016 before the Rio Olympics. Retton made a mark in her career when she won five medals in the 1984 Olympics. 
ADVERTISEMENT
Article continues below this ad
Was Simone Biles as dominant as Michael Jordan, LeBron 
James, and Tom Brady?
Simone Biles is the most decorated US gymnast of all time. She first rose to fame when she clinched two Gold medals, including the all-around Title in World Championship in 2013. Moreover, before competing in her first Olympics, she had eight Worlds gold medals, four each in 2014 and 2015. Currently, she has 32 Olympics and World Championship medals against her name.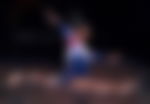 The 1984 Olympic gymnastic star, Mary Lou Retton, revealed her opinion on Simone Biles before she entered the Olympics. She said, "(Simone) may be the most talented gymnast I've ever seen in my life."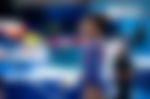 This shows the skills and dominance she possesses in gymnastics. But how dominant was she? Before going into the 2016 Olympics. The president of USA Gymnastics, Steve Penny, said, "She is as dominant as Michael Jordan was when he was on the top of his game. She is as dominant as LeBron James. She is as dominant as Tom Brady. She is as dominant as any athlete in any sport." 
When will Biles make her comeback into gymnastics?
ADVERTISEMENT
Article continues below this ad
After having an incredible first Olympics, Biles took an exit from the second Olympics in the middle. After the pandemic, Biles had some issues with her mental health from which she wasn't completely recovered. Hence, she decided to take an early exit from the 2020 Olympics.
Since then, Simone Biles hasn't competed in gymnastics. Recently, she revealed she hasn't begun any preparation for the next Olympics yet and she is still working on her mental health. On the other hand, Biles gave a hint saying, "So I will be there in Paris." However, she kept it subtle as she added; "I just don't know at what role. If that as an athlete or an audience member." 
ADVERTISEMENT
Article continues below this ad
Watch this story: Gymnast GOAT Simone Biles Flaunts the Gift She Received From Her NFL Fiance Jonathan Owens
There is no doubt about the incredible talent and skills of Simone Biles. Retton saw it much earlier than the audience. Penny also predicted and declared correctly that Simone was going to dominate the gymnastics world with her performances. For now, the biggest question is, will Simone compete in the 2024 Olympics, or not?