"That's the Sad Part": Michael Jordan's Resurfaced Interview With Maria Shriver From the 90s Reestablishes His Iconic Candor
Published 01/28/2023, 4:45 PM EST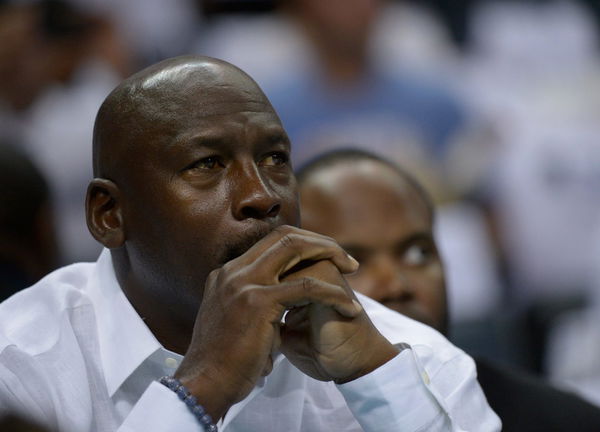 Michael Jordan is known for numerous things in his life. However, the two topmost remain his legendary basketball achievements and his highly charitable behavior toward those who are less fortunate. Jordan spends more on charity a year than he spends to own a customized yacht and a Bugatti combined. Recently, the verified 'The Jordan Rules' account on Twitter shared an old interview of Jordan taken by Maria Shriver. In the interview, they talked about the people who need help in one way or the other.
Michael Jordan opened up about how he felt about not being able to help everyone. Let us have a look at the interview clip and what Jordan said in detail.
Michael Jordan believed in helping the less fortunate ones
ADVERTISEMENT
Article continues below this ad
Even after decades of that interview, Jordan remains the same. He is still extremely active in his charities and donating whenever there is a need. In the interview, Shriver asked Michael Jordan, "if he is doing enough." To which Jordan replied, "I don't know, we never could do enough." 
He continued, "There are so many people that need help, but you can only touch so few people and sometimes you have to say no. They don't quite understand this, and that's the sad part because you want to touch everybody, but you know you can't." 
Jordan and his mother created The Michael Jordan Foundation to help the needy in 1989. It has been working since then and has helped numerous people till now. The video also showed his vast love for children and people, as he wasn't just about money. He gave them their time. He spent time with kids, played with them and much more, which made him even more special.  
Jordan once revealed why he donates to charities
ADVERTISEMENT
Article continues below this ad
Michael Jordan and his charity have a long history. The GOAT not just conquered the basketball court, but the hearts of millions with his work off the court. Jordan strongly believes in giving back to society and helping as many people as possible through his work.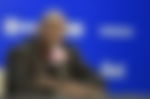 Once when he was asked about the reason why he does charities on a such big scale. He gave a very practical reply. Jordan explained, "Actions speak louder than words. I can say a lot of different things, but my actions have been that I wanna make a difference." 
ADVERTISEMENT
Article continues below this ad
Watch This Story: Michael Jordan Plotting NBA X NASCAR Crossover as Bubba Wallace Spends Time With 17 Billion Teams Stars 
Michael Jordan was right when he said even if we try to reach every needy hand, it is extremely difficult to reach each one of them. However, even after knowing the impossible, he still tries to help as many as he can. What are your thoughts on Michael Jordan's statement? Let us know in the comments section.