"Kobe Just Pulled Up": Kobe Bryant's Presence Caused Rift Between Michael Phelps and His Mother Once
Published 08/25/2022, 12:00 PM EDT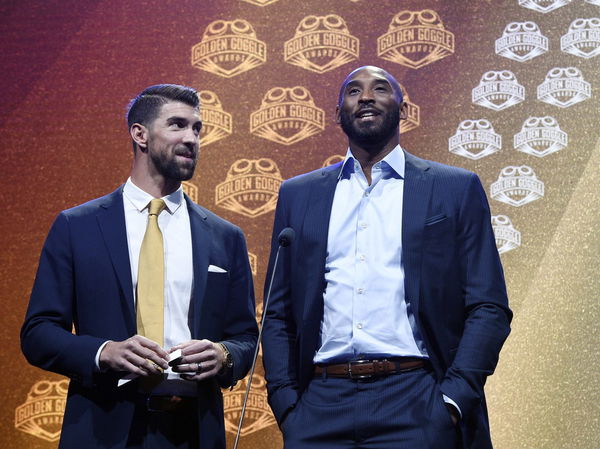 The star power that Kobe Bryant possessed was exceptional. He became the face of basketball for a long time and the perfect heir to Michael Jordan's throne. Meanwhile, Michael Phelps created his legacy within the swimming fraternity with his astonishing performances in the pool. Humble, poised, and dedicated, Phelps and Kobe had parallel career paths. They brushed away criticisms to become the most famous athletes of all time. 
After the 2016 Rio Olympics, Phelps retired from the sport while venturing into a new chapter of his life. It meant an ordinary life, doing household chores, and investing more time with his family. Away from the spotlight for probably the first time in his career, he lived the life of an ordinary human being. That forced him to take a moment to fanboy the iconic Laker shooting guard. His mother, Deborah Phelps, recalled the story about his love for him. 
ADVERTISEMENT
Article continues below this ad
Michael Phelps hung up on his mom!
It is not likely to see Bryant roll down his window and greet a person. But Phelps had that marquee moment. While calling her son, who strolled around with his wife, Nicole Johnson, one moment captured his attention. During his shopping spree at an outdoor shopping mall in Newport Beach, California, he met Kobe Bryant, who greeted him while he was on call. Time stood still as Phelps hung up on his mother, expressing a genuine emergency.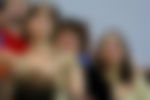 She recalled, "Mom, I have to call you back. Kobe just pulled up." Even as a young kid who developed into a world-class swimmer, you step back for a moment when you meet one of the greatest superstars in basketball history. Phelps cherished that moment. 
It is not the first time the duo met. In fact, Phelps approached Bryant for advice on business investments. The late great Kobe Bryant mentioned how Phelps was an intriguing athlete after seeing him perform at the 2008 Beijing Olympics. 
ADVERTISEMENT
Article continues below this ad
Influential personalities
During those races where Phelps won eight gold medals, Bryant cheered him on from the stands and gave his acknowledgments to the Lakers legend. He said, "He was unbelievable, one of the most phenomenal athletes I'd ever seen." These two athletes were at the pinnacle of their powers in 2008 and loved each other's company.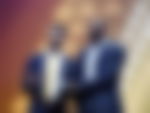 ADVERTISEMENT
Article continues below this ad
Another famous interaction they had was during the 2017 USA Swimming's Golden Goggles Awards as he tried hard to convince Bryant to get back. But, he did not bend with his decision. Their relationship was beautiful, and it was lovely to see a fellow legend get excited to meet another icon. 
WATCH THIS STORY- Michael Phelps' Long Torso Leaves Fans Shocked as his Image with 4'11 Ft Tall Gymnasts Resurfaces
Edited By: Rupak Kumar Jha