"I Got Sold. I Didn't Get Traded": NHL GOAT Wayne Gretzky Once Reflected on His Controversial Move to Los Angeles Kings
Published 11/30/2022, 3:30 PM EST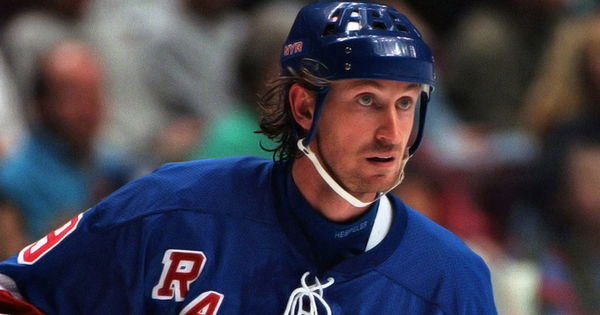 Wayne Gretzky A.K.A. The Great One is one of the greatest ice-hockey players in the history of the sport. Gretzky had an NHL career that spanned 20 years and played for multiple teams. Gretzky began with Edmonton Oilers in 1979-80 and was further traded to more teams as his career grew. Which were the other teams Gretzky played for and what did he say about them in 2014?
Born in Canada, Gretzky played his first NHL match in the 1979-1980 season. He began playing hockey at a very young age and debuted in NHL when he was just 18 years old.
ADVERTISEMENT
Article continues below this ad
Wayne Gretzky believed he was sold in 1988
Leaving a team for which one played for almost a decade is tough. But to keep going and find the working combinations, teams tend to trade players. Similarly, in 1988, Gretzky was traded from Edmonton Oilers to the Los Angeles Kings, which broke the hearts of Canadian fans.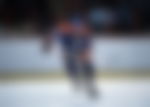 In 2014, Gretzky along with Bob Nicholson discussed his legendary NHL career. While talking about the 1988 trade. Gretzky said, "I got sold. I didn't get traded." The Oilers gave him a few options to choose from. Gretzky quoted them, "'what city do you want to go to?' I had the choice of New York, Detroit or L.A."
Furthermore, he mentioned about the person who chose LA as his next destination. He continued, "Everyone thought that my wife [actress Janet Gretzky] had picked L.A. and my wife said, 'you should play in Detroit.' It was my dad who called me and said, 'you should play in L.A.' For whatever reason, he said, 'I think you should move to L.A.' and I became an L.A. King after that."
The legendary career of The Great One
ADVERTISEMENT
Article continues below this ad
In a 20-year-long career, Gretzky played for four teams. He began with the Edmonton Oilers and was traded to the Los Angeles Kings in 1988. Later he was traded to St. Louis Blues in 1996 and he signed with the New York Rangers in the same year. Gretzky showed incredible dominance throughout his career and created outstanding records before retiring. In 1487 games, Gretzky scored 894 goals.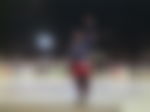 Moreover, he assisted 1963 goals. Gretzky also hit 91 game-winning goals, which were extremely crucial for the team. Before retiring, Gretzky had 61 NHL records to his name, which included 40 regular-seasons records, 15 playoffs records and six all-star records. 
ADVERTISEMENT
Article continues below this ad
Watch this story: The Great One What Is Wayne Gretzky's Golf Handicap
Which is your favorite NHL team that Wayne Gretzky has played for?