"Let Me Score My Goals": Alexander Ovechkin Doesn't Want to Play Just '8–10 Minutes a Game' as He Nears Wayne Gretzky's Record
Published 12/13/2022, 4:30 PM EST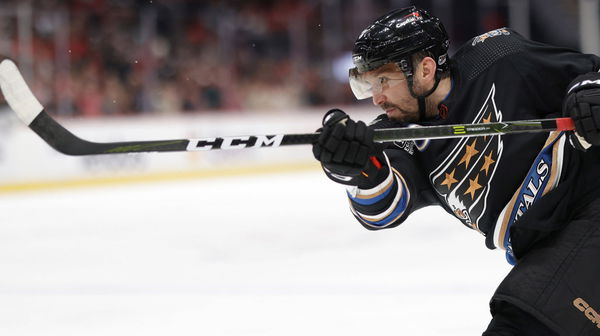 Records are meant to be broken. Despite the difficulty level on which the record has been set, one firm believer comes and takes away the record in their name someday. That's how it works. Similarly, the NHL records of Wayne Gretzky have been in continuous gazing by another legend Alexander Ovechkin.
Captain of the Washington Capitals, Alex Ovechkin, is chasing Gretzky's legendary record of 894 goals. However, he is still short by nearly a hundred goals; he is looking positive to achieve it. Recently, Alex opened up that he doesn't want merely to play 8-10 minutes, but wants to do much more than that.
ADVERTISEMENT
Article continues below this ad
Alexander Ovechkin had his terms before signing the five-year contract
Alex Ovechkin signed a five-year contract with the Washington Capitals in the summer of 2021. The 37-year-old has played 1,304 NHL games and scored 797 goals in them, which makes him 97 goals behind Wayne Gretzky to become the number one goal scorer in NHL. Moreover, he is currently four goals behind Gordie Howe to become the second-highest scorer.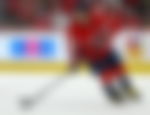 However, both the parties, i.e. Ovechkin and Ted Leonsis, made clear their expectations before signing the 5-year contract. Leonsis said, "He's very cognizant of doing this the right way." The franchise works with complete clarity and keeps belief in each other. 
Read More | A Sneak-Peak Into NHL Star Alexander Ovechkin's Monstrous Mansion Worth a Whopping Seven-Digit Figure
Whereas the 37-year-old left wing said, "I'm not gonna be a third-line guy playing 8-10 minutes a game [where you] trot me out on the power play and let me score my goals. That's not what I want to do. Promise me you'll keep the team competitive [and] a playoff team.' And he promised to come in shape all the time and not be fixated on the record but be fixated on winning another Stanley Cup."
The Great Gretzky's promise of his attendance 
ADVERTISEMENT
Article continues below this ad
The legendary NHL player Wayne Gretzky has promised to be present at the time if Ovechkin surpasses his record. It has a kind of custom, as Howe did when Gretzky surpassed his record. Although there haven't been many instances, as after 1989, it will be the first time Alex goes ahead of Gretzky.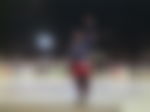 Leonsis said, "'The Great One' has promised the team that he'll be in attendance for all of the Capitals star's games." 
ADVERTISEMENT
Article continues below this ad
Watch this story: From Being an Ice Hockey Fan to Hunting Brock Lesnar's Favorite Hobbies Outside WWE
Indeed, he is getting closer to the massive numbers of Wayne Gretzky. However, he made it clear, his priority is getting goals, as well as winning the Stanley Cup for his team once again. What do you think, can Alexander Ovechkin surpass 'The Great Gretzky's' NHL record? 
Edited By: Pritam Priyedarshi