Roger Federer's Close Friend Lindsey Vonn Was "Impressed" With His Rival Rafael Nadal's French Open Victory Earlier This Year: "People Write Him Off, But…"
Published 11/26/2022, 12:30 PM EST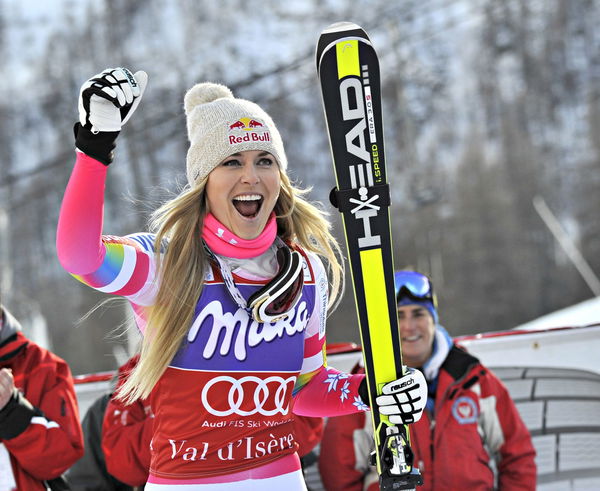 In the world of sports, all sports fans have seen many athletes go above and beyond to applaud their fellow athletes. Whether it is Simone Biles who never fails to appreciate his NFL superstar fiance or Arnold Schwarzenegger who came out in support of Ronnie Coleman. Former alpine ski racer, Lindsey Vonn, is no exception.
In an interview, Roger Federer's close friend Lindsey Vonn applauded tennis legend, Rafael Nadal. While the four world championships winner may have retired, she is best suited for the job of winning hearts.
ADVERTISEMENT
Article continues below this ad
Roger Federer's friend appreciates Nadal
Recently, in an interview with Olympics.com, Lindsey Vonn appreciated the French Open King, Rafael Nadal. She said, "Watching Nadal win the French Open was really incredible." She added, "His grit, I think, is pretty impressive. He's continuously come back from so many injuries and he's at an age now where many people write him off, but he fights for every single point and it's impressive to watch".
 

View this post on Instagram

 
This is not the first time when Vonn complimented the tennis legend. She took to her Instagram story to congratulate the Spaniard tennis prodigy right after he won the 14th French Open title.
While the sporting world has witnessed Vonn's zest for applauding the victories of her cohorts. She often supports her friends, even with their failures. Vonn came out in support of Mikaela Shiffrin after her disqualification at the Beijing Olympics. "Keep your head high", Vonn said to Shiffrin.
Lindsey Vonn and Federer's friendship
ADVERTISEMENT
Article continues below this ad
Lindsey Vonn first met Roger Federer in Geneva, Switzerland. They both attended an event hosted by Rolex. Since then, the two sporting pioneers became best friends. After Federer's retirement, Vonn even shared a post on Instagram praising the commendable career of the tennis maestro. Clearly, they always stand through thick and thin for each other.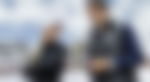 All in all, the world of sports is filled with great examples like Lindsey Vonn, who never fails to show her support, whether it is just for a friend or an acquaintance.
ADVERTISEMENT
Article continues below this ad
Watch This Story: Lindsey Vonn And Arnold Schwarzenegger's Furry Collection Will Leave You Amazed
What are your thoughts on Vonn's friendship with Federer? Share your thoughts in the comments section below.