Sports World Divided Over Michael Phelps as He Gets Dragged Into Sensitive LGBTQ+ Debate
Published 03/13/2023, 12:47 PM EDT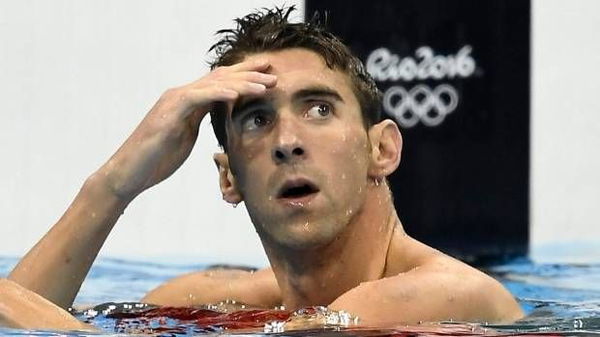 The iconic Michael Phelps is recognized as one of the most prominent personalities in the world of swimming. The major chunk of his successful career is built on years of tough grind and passion for his beloved sport. Though he reached the pinnacle of glory through his unquantifiable mental strength and commendable physical flair, he has been the subject of many speculations that claim that it is his natural physique that fueled his prowess of becoming the greatest of all time. Now, it's been a while since various conjectures were formed around the swimmer's 'Biological Advantage'. So, are the debates that question the years of hard work that Phelps put in, justifiable?
Lately, the world of sports has seen a major debate involving the inclusion and equal sporting rights for specially-abled athletes and trans-athletes. However, in the arguments affirmed by both sides in the debate, unfortunately, the Baltimore Bullet's name has been dragged out plenty of times. In 2019, the track and field athlete, Caster Semenya's hyperandrogenism became the topic of controversy after the Court for Arbitration for sport ruled that if Semenya wants to continue to compete, she would be required to take medications to lower her testosterone levels. Likewise, in 2022, the participation of Lia Thomas in NCAA championships deliberated the inclusion of transgender athletes in women's sports. Following this, many came forward to defy the court's final verdict in both cases, by drawing parallels between the inclusivity of transgender athletes and the physical prowess of the Flying Fish. 
The sports world asserts a difference of opinion over Michael Phelps' physical advantage
ADVERTISEMENT
Article continues below this ad
The most decorated Olympian of all time, Michael Phelps has a commendable stature and a meticulous persona. His height is 1.93 meters, weight 194 lbs, with a wingspan of 2.03 meters and feet size of 14. In addition to all the physical attributes, the Baltimore Bullet produces half the lactic acid compared to the bodies of other athletes. Higher levels of lactic acid are correlated to an increase in fatigue. 
Recently, a Twitter user shared an image of a trans athlete competing in the women's category in the track-and-field division. Highlighting the transgender policies defined by the Apex court, the user penned, "Pretty sure the buff lady would lose actually". Following this, many netizens posted their opinions on the same by giving an example of none other than Michael Phelps.
Wasn't Michael Phelps literally born with an abnormality that made his arms longer than usual?

Is that fair? Where do we draw the line?

I think this would be an interesting topic to actually discuss if one side wasn't pretending men transition to win HIGH SCHOOL SPORTS.

— Matt Boor (@TheNerdEmpire) March 11, 2023
Interestingly, many came to Phelps' defence and started a thread of tweets. While some pointed out the fact that it is unfair to tag his natural gifts as an abnormality, others stated that he was born to be a legendary swimmer.
He didn't make the choice to have longer arms tho, if he had gone through multiple surgeries to make them longer and give him an advantage then it shouldn't be allowed. If someone makes an active choice for a procedure which gives them an objective advantage it's unfair imo

— Woody (@Woody74124724) March 11, 2023
Doesn't matter if people are transitioning exclusively to have an advantage or not they have an advantage way bigger than Phelps had against his male opposition and that's all that matters

— Golden Shades (@Boy64Golden) March 11, 2023
If Phelps has some extraordinary advantage then why did his records–except one–get brocken? What does that say about the men who broke his records?

— Bruce Mawillis (@Umkomanisi) March 11, 2023
ADVERTISEMENT
Article continues below this ad
Clearly, while some hailed Phelps' biological attributes, others disregarded the swimmer's physical advantage. Nevertheless, the debates about inclusion and diversity are still running in the gray area, in which the distinction between trans-athletes and biologically gifted athletes hasn't reached any conclusion. Meanwhile, athletes who have superior physical attributes like Usain Bolt or Michael Phelps continue to be the subject of speculation.
WATCH THIS STORY: Legendary Michael Phelps Vs. 17-Year-Old Chlorine Daddy David Popovici: Who is Faster? 
ADVERTISEMENT
Article continues below this ad