Michael Phelps' Insane 10,000 Calorie Diet That Fueled Him to Secure 23 Olympic Gold Medals Revealed- Here's Everything You Need to Know
Published 09/05/2022, 11:45 AM EDT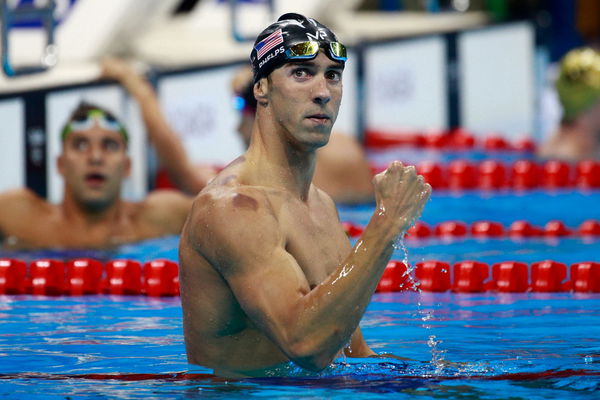 Athletes spend years of their life training for competitions and various events. They dedicate their body and soul to become the legends they are. So when it became known that Michael Phelps ate 10000 calories a day, it was not surprising. He crafted his body to perfection, and eating became a mainstay in his life. Consuming 10000 calories daily for several years is not an easy task. But, he did it with no struggle. 
One needs the energy to swim for five to six hours. Yet, for an aspiring swimmer, Phelps' diet seems like a far-fetched routine. He ate a lot!
ADVERTISEMENT
Article continues below this ad
Michael Phelps' remarkable diet
The correct amounts of proteins, carbohydrates, and vitamins must go into a swimmer's training routine. It's remarkable to see people following the same diet for many years. Sometimes it gets boring, but what Phelps ate on a daily basis sounds delicious.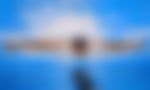 For breakfast, he had three fried egg sandwiches made of cheese, tomatoes, lettuce, fried onions, and mayonnaise. Pancakes are something one cannot say no to. Thus, he ate three chocolate-chip pancakes after his breakfast. For regular people, these meals are challenging to devour. And that's precisely why Phelps called it a job. Breakfast, though, doesn't end there!
He ate a five-egg omelet, three sugar-coated slices of French roast, a bowl of grits, and two cups of coffee to wash down everything. As breakfast is an essential part of the meal, Phelps ate like a king in the mornings.
ADVERTISEMENT
Article continues below this ad
Delicious meals follow
For lunch, he ate half a kilogram of pasta and two large ham and cheese sandwiches on white bread, which included mayonnaise. Along with that, he drank energy drinks. For dinner, he ate a pound of pasta with carbonara sauce and added a large pizza to that mix. The number of calories he had can feed five average people a day.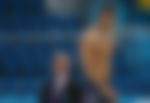 However, it meant little to his body fat percentage even after eating 10000 calories as he only had eight percent of body fat. It is astonishing to see the level of commitment he underwent to accomplish his goals. Phelps won 28 Olympic medals, and his 10000 calories-per-day meals were a significant part of his lifestyle. And now, as he is retired in peace, he eats normally and healthily. 
ADVERTISEMENT
Article continues below this ad
WATCH THIS STORY- Swimming GOAT Michael Phelps Dazzled his Fans by Sharing his Stunning Workout on Instagram
Edited By: Rupak Kumar Jha