"My Kids Not Crazy": Michael Phelps' Wife Opens Up On The Reality Behind Kids' Unusual Behavior
Published 03/16/2023, 5:12 PM EDT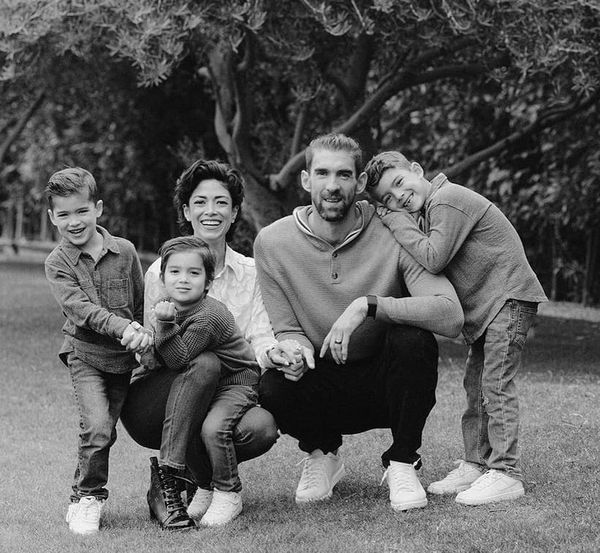 Michael Phelps and Nicole Phelps are two parents who are unafraid to open up about mental health issues. It is no secret that the Olympic swimmer himself has struggled with mental health issues throughout his life. It is also no secret that his wife, Nicole Phelps has been one of his biggest supporters during tough times.
In addition to being her husband's cheerleader, Nicole Phelps is also a mental health pioneer. This characteristic also reflects in her parenting style. She has used social media platforms, such as Instagram, to speak up about the relationship between a parent and their child. In the same manner, she shared some encouraging reels on her Instagram account recently.
Wife of Michael Phelps opens up about the hardships of parenting
ADVERTISEMENT
Article continues below this ad
Every parent has had some tough moments with their kids. Temper tantrums are familiar, and screaming bouts are nothing new. Navigating through these can be hard. This is especially true after kids come home from school. They are tired and easily irritable. Mrs. Phelps shared a reel explaining the solution to this common problem in order to normalize the problems both parents and children face.
 

View this post on Instagram

 
She shared the reel on her Instagram stories, and wrote, "the after school meltdowns are so real… And so normal… I love these Lil suggestions to ground ourselves (parents) knowing it's going to be a lil difficult after school and it's normal… My kid's not crazy… I'm not crazy… It's normal".
Her message seems to be an effort to make parents realize that what they and their children are going through is something that all parents experience. Also, sometimes, it's okay not to be okay.
The video was from the account of Dr. Vanessa Lapointe, an online educator, psychologist, and speaker who specializes in parenting techniques. The advice that she gave was to parents whose child is stressed about going to school. Some of the techniques that she talked about are noteworthy.
What to do when your child is stressed about school?
The first and foremost counsel that Dr. Lapointe gave was that parents should wake up early in the morning and spend some precious moments with their kids. As a result, the parents will fill up the 'connection cup' of their kids and they will feel more secure throughout the day.
Another directive was to stay connected with their kids even when parents cannot be physically present. One thing that Dr. Lapointe really stressed was that parents should greet their kids properly when they get off from school.
ADVERTISEMENT
Article continues below this ad
 

View this post on Instagram

 
One other thing she said, the thing that Nicole Phelps concentrated on in the story, was that if the parents feel that their kids need to have an emotional meltdown, they should encourage it instead of suppressing it.
Last, but not least, it is important to spend some quality time with kids and have designated family mealtimes.
ADVERTISEMENT
Article continues below this ad
Watch This Story: Swimming GOAT Michael Phelps Still Unmatched in World Record Since 2008 
Safe to say, Mrs. Phelps sure knows how to handle her kids. It is amazing to see a prominent personality like her trying to break down the taboos around mental health issues, be it in kids or adults.
Edited By: Sherjeel Malik