8x Olympic Gold Medalist, Usain Bolt, Stopped an Ongoing Interview to Honor US National Anthem at the 2012 London Games
Published 10/18/2022, 10:15 PM EDT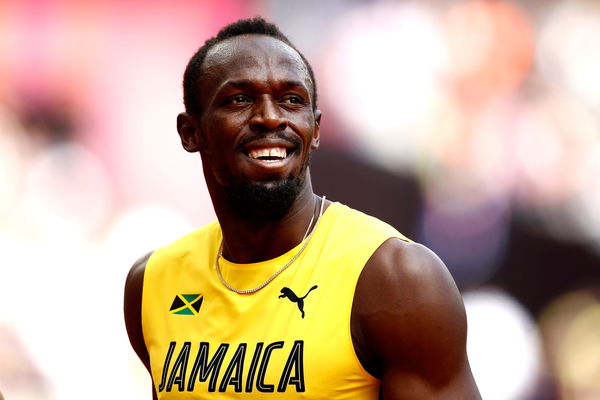 Usain Bolt is regarded as the greatest sprinter of all time. The Jamaican athlete took the world by storm when he began to win medals on the Olympics stage. He won the 100m and 200m races consecutively for the three Olympics (2008, 2012, 2016). Moreover, looking at his swift legs, the media awarded him the nickname- 'Lightning Bolt.'
The Jamaican sprinter has eight Olympics gold medals to his name. All in all, he is regarded as a miraculous athlete. However, it wasn't his first choice of interest as a career. Bolt was much interested in playing cricket or soccer in his early days. However, his school coach persuaded him to follow track and field. Back in the day, at the 2012 London Olympics, Bolt did a beautiful gesture that won many hearts.
ADVERTISEMENT
Article continues below this ad
Usain Bolt won several hearts with his respectful gesture
More than on-field achievements, it is the off-field behavior and conduct that makes any sportsperson admirable to the masses. Quite evidently, Usain Bolt is respected all over the world. He is liked by millions of people and similarly has inspired many across the. Meanwhile, his gesture in the 2012 Olympics made him more loved among fans.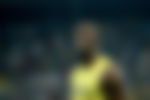 In 2012, he was being interviewed by a journalist after his race. However, at that time, a medal ceremony began and the US National Anthem started playing. Consequently, Bolt respectfully asked the journalist to stop the interview and stood in attention position until the US National Anthem got over. And then post that he continued with the interview.
Many fans appreciated the gesture shown by the legendary sprinter and showered love and respect on him for the same.
Bolt's domination is unmatched
ADVERTISEMENT
Article continues below this ad
Any discussion about sprinting is incomplete without mentioning Usain Bolt. Bolt retired in 2017 after having an incredible career. The world will always celebrate him and his career for speed, records, medals, and much more.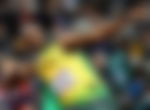 Other than eight Olympics gold medals, he has been an 11-time world champion, three-time diamond league final winner, and two-time world championship silver medalist. The way this legend has conquered the track and field world is just pure excellence.
ADVERTISEMENT
Article continues below this ad
Watch this story: How Fast Can Olympic Gold Medalist Usain Bolt Run When Going Head to Head With a Cheetah
In addition to his outstanding achievements, Bolt has further won the hearts of fans with his generous behavior. Moreover, he is also loved by his fans for being a very down-to-earth and fun-loving person. Every action of his has inspired millions of people in his country as well as all around the world.
Edited By: Rupak Kumar Jha