"Why Would He Keep That Kind of Money in Jamaica": Usain Bolt's Cryptic Message Leaves Olympic Fans Enraged Over Mutli-Million Scam
Published 01/19/2023, 10:32 AM EST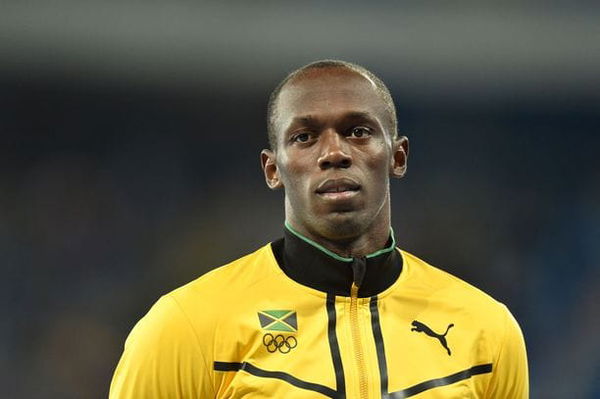 The Jamaican Olympics legend, Usain Bolt had rather a convulsing start to the year 2023. The thunderbolt lost all the finances that he invested in Stocks and Securities Limited (SSL). Along with the 30 others who also placed their trust in SSL, the Jamaican athlete also got corrupted by an internal mole of the investment organization. To raise his concerns against the whole fiasco, Saint Lee Bolt recently voiced his silence and went public to start a war.
The 36-year-old recently took to his Twitter to share his opinion on the investment feud he fell prey to. Interestingly, Bolt's fans and many people from the sporting fraternity came forward to express their pique against SSL.
Fans got enraged over Usain Bolt's investment scam
ADVERTISEMENT
Article continues below this ad
In his latest tweet, expressing his exasperation on the scam, Bolt penned, "a time to keep…and a time to speak; a time of war….and a time of…." On this, fans flocked to the comment section in order to express their infuriation about SSL. Starting a tweet thread, the sporting fraternity wrote,
This is shameful. I really don't know why he would keep that kind of money in Jamaica to begin with.

— Cherry83 ♍️💋🌹💋 (@Versiongurl) January 19, 2023
He's really going through it.. screw the 10 days sue for emotional distress this is difficult

— my world (@sweetgirlja) January 18, 2023
I think what angers me most is that this man can live ANYWHERE in the world he wants and this is the thanks he gets for living, raising his family and investing in his homeland! He has done everything to highlight and bolster his country and this is the thanks he gets!!!

— Mr. Lewis (@earndit2) January 18, 2023
Asking for justice on Bolt's behalf, one fan wrote, "so unfortunate, justice". Another wrote: "keep cool legend." Another fan even asked SSL for the interest along with the full reimbursement of investments Bolt made.
Expressing his best wishes for the Jamaican, one fan wrote, "yes sir preach it. I hope everything works out for Usain".
I hope you're made whole. So sorry Usain. Don't stop fighting for what's yours.

— MKA (@1022Mka) January 18, 2023
ADVERTISEMENT
Article continues below this ad
Time of fervent prayers. Stay strong. Nothing is impossible for God.

— Karlene Francis (@karlenecf) January 19, 2023
ADVERTISEMENT
Article continues below this ad
While Usain is going through a rough patch, his fans are hoping for everything to turn out in the athlete's favor. What are your thoughts on Bolt's investment fiasco? Give us your thoughts in the comment section below.
Watch This Story | Usain Bolt's greatest investments