Megan Rapinoe, Who Stood in Solidarity With Colin Kaepernick in 2016, Once Boldly Claimed: "Politicians Just Rely on the Athletes"
Published 10/18/2022, 10:00 PM EDT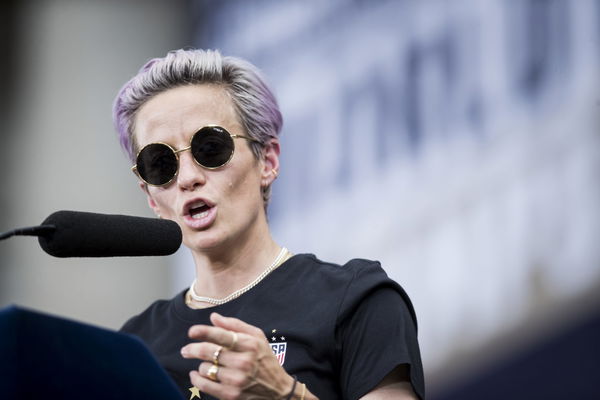 Megan Rapinoe is entitled to no introduction, as her popularity isn't only limited to the soccer field. Not only a World Cup winner, but Rapinoe has made a name for herself through her social activism. Known for being a pioneer in bringing the importance of equal pay to the forefront, she has often raised her voice for several social issues.
Earlier this year, Rapinoe opened up on her views about politicians and the importance of sports in world unity.
ADVERTISEMENT
Article continues below this ad
Megan Rapinoe feels the power of voice has to be used
Rapinoe strongly feels that she must use the power of her voice, as she has reached a certain level where her voice is heard. She likes to speak on important topics affecting the US and even the world. Not to mention, she was also one of the first female athletes to stand in support of Colin Kaepernick back in 2016, when he faced backlash for kneeling during the US National Anthem.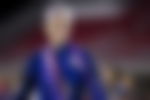 Rapinoe said, "Sport has always had an incredible ability to unite people and to rise above and be used for good." She added, "Sometimes I think that politicians just rely on the athletes in sport to do their jobs for them. Like, 'we'll just let them talk about it' because we're so passionate. It's our people we are talking about; or our neighbourhoods or our country or our cause."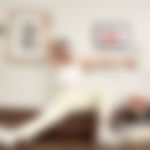 Rapinoe continues to stay sharp on the field
ADVERTISEMENT
Article continues below this ad
The 37-year-old athlete is still a force to be reckoned with on the field. Her experience has led the USWNT to two world cups and also won gold and bronze medals at the Olympics. She continues to play charismatically, despite her age.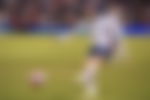 The lightning-fast forward of OL Reign has scored seven goals this season in the 14 matches played. She had assisted four goals as well with an impacting assist percentage of 25%. She has always been a crucial asset to her team, leading the charge from the front.
ADVERTISEMENT
Article continues below this ad
Watch this story: USWNT Star Megan Rapinoe Unveiled Her Super Effective Wellness Routine
Rapinoe's positive attitude and capability to stand for her belief make her a powerful personality to look up to. There is so much to learn from this legend. Do you agree with Megan Rapinoe's comments? Let us know your thoughts in the comments section below.
Edited By: Melroy Fernandes