'Powerful Step Forward'- Michael Phelps Urges Other Athletes to Address Mental Health Like Simone Biles
Published 11/12/2021, 9:30 AM EST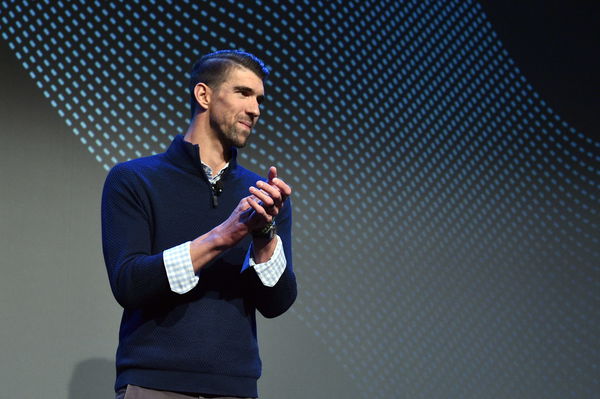 ---
---
When Simone Biles opened up on her mental health struggles during the Tokyo Olympics, the world took notice. Fans expected the GOAT of gymnastics to win many medals, as she did in Rio. However, citing mental health concerns, she withdrew from the events. Now, swimming legend Michael Phelps opened up on issues related to mental health struggles and how he was happy to see Biles speak about the same.
ADVERTISEMENT
Article continues below this ad
Michael Phelps salutes Simone Biles
ADVERTISEMENT
Article continues below this ad
The legendary swimmer spoke to PEOPLE and expressed his emotions on Biles' situation and how she helped to take that stigma away.
"As somebody who's struggled with depression and anxiety, opening up and talking about mental health is a big, powerful step forward toward blowing the stigma out of the water. It's more powerful than we can imagine."
"When you watch the Olympics and you see somebody like Simone Biles go through what she went through, I think it probably took a lot of people by surprise," said Phelps.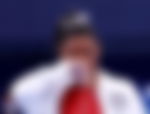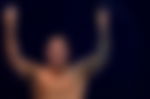 Phelps' own struggles
Phelps had his share of problems in the past. Many athletes face the pressures and expectations of fans from their respective countries. Undoubtedly, performing at the biggest stage in the world of sports is not easy and it comes with its own set of challenges. Phelps experienced the same first hand.
"Really, after every Olympics I think I fell into a major state of depression," he said.
ADVERTISEMENT
Article continues below this ad
Having recovered from the same, Phelps now plays his part in helping others in their recovery journey through 'The Michael Phelps Foundation.'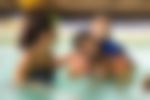 "It's bigger than anything I ever have done in the pool. Being able to have the opportunity to help somebody and potentially save their life, is absolutely everything because I know what that feels like to not want to be alive. I wouldn't be able to sit here and have three amazing kids and a beautiful family and, you know, a dream come true," said Phelps.
ADVERTISEMENT
Article continues below this ad
Not just for their talent and skills but for the personalities they pose, Michael Phelps and Simone Biles are truly an inspiration for many generations to come.
WATCH THIS STORY- "World's Fastest Man" Usain Bolt's Luxury Car Collection