American Skateboarder Used His $12 Million Net Worth to Build This Lavish Beach Mansion
Published 12/13/2021, 4:16 PM EST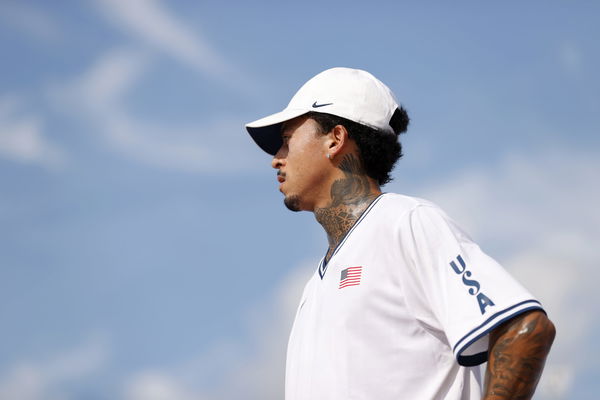 ---
---
In the skateboarding community, two names echo through everyone's mind. One is Tony Hawk while the other is Nyjah Huston. They remained at the top of their game for a long time while perfecting their skills to become great. And with success comes money. While Hawk is a millionaire, Huston is not far away. He has won more prize money than any other skateboarder in the sport's history.
ADVERTISEMENT
Article continues below this ad
With that, he built a gigantic mansion in Laguna Beach, California. Known to host extravagant parties all the time, and what with neighbors complaining about the noise produced, he moved into a luxurious five-bedroom house offering a beach view. A great place to kick back and chill out!
ADVERTISEMENT
Article continues below this ad
American skateboarder Nyjah Huston builds a mansion
Exactly the way he wants, his house matches well with his personality. The first entry is the living room, where the room is filled with glasses and a breathtaking view of the ocean. The main color theme comprises black, white, and grey; his favorite colors for the room. Also, he loves plants as he filled his house with different cactuses and other unique vegetation.
Those people who love sunsets can get a wondrous view by sitting comfortably on the couch, which there are many of.
 

View this post on Instagram

 
Having a personal worth of $12 million certainly aided his quest to get the perfect house.
He also has a trophy room. Six World Championship trophies, 12 X Games medals, and a host of important trophies contribute to the trophy room that is so dear to him. There are many articles, wall-posters, skateboard replica, and even a stand to keep the heaviest trophy in the room.
Huston's love for his sport helped him to achieve the success he needed.
A kitchen with amenities
Although he doesn't cook a lot, his mother helped him make the kitchen perfect. With sophisticated kitchen equipment and a sharp design, it is likely Huston enjoys his breakfast in the remodeled house.
With lots of cabinets and wind chimes, the mansion is airy and provides light for people who stay. The color theme is maintained throughout the house as it leads to the entertainment room and bar. With a black snooker table and an opulent bar at the corner, it looks the perfect place to host a party; although, he has not hosted one yet!
 

View this post on Instagram

 
While leading to the first floor, he displayed an illustration of all the skateboards used in major competitions on the wall. As there was still room for improvement, he used plants to fill up that room and to bring an aesthetic sense to the room.
"As you can see, I love my plants, I love nature in general. So I think it's cool how we were able to utilize the space in a great way instead of making it into a normal wall," said Huston.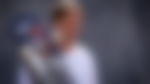 Huston loves skulls
Another glaring piece of information that can be noted is the number of skulls in his house. From cushion covers to wall frames, to even miniature skulls around the side table, he surely loves his skulls.
ADVERTISEMENT
Article continues below this ad
The bathroom is spacious and holds an enormous bathtub with that sea view in place. Figuring out the guest bedroom, however, became difficult while creating the house. As the roofs slanted with the exterior, hanging curtains seemed a major problem. Hence, the interiors were done with diligent thinking.
 

View this post on Instagram

 
ADVERTISEMENT
Article continues below this ad
Last but not the least, his own skatepark helps him to perfect his tricks and leaps. With every inch measured to perfection, Huston's personality is etched forever in his luxurious mansion. He is one of the greatest skateboarders in the sport's history, who now has a crib to enjoy the fruits of his labor.
WATCH THIS STORY- The Weirdest Ways Cristiano Ronaldo has Spent His Millions