Should Skateboarders Always Wear Helmets? Tony Hawk Has His Say
Published 11/25/2021, 2:59 PM EST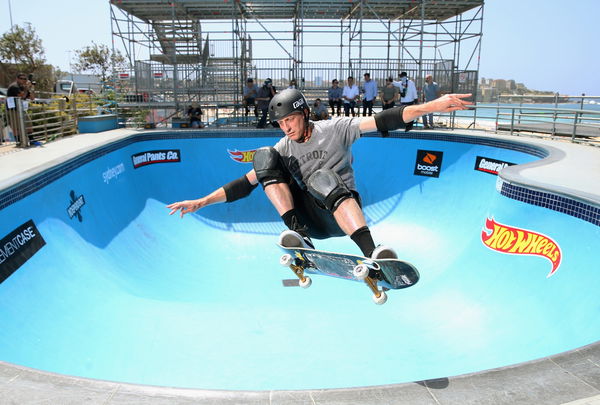 ---
---
A helmet is a key piece of equipment, not just in sports, but in day-to-day traveling as well. Time and again, officials reinstate the importance of wearing a helmet, as it can save one from suffering grave injuries. Undoubtedly, experienced riders like Tony Hawk are the best advocates for the same.
ADVERTISEMENT
Article continues below this ad
During a recent interview, he spoke about the importance of wearing a helmet, reminding everyone why safety gear should be one's topmost priority.
ADVERTISEMENT
Article continues below this ad
Tony Hawk explains the importance of helmets
In a recent interview, Hawk answered some of the most commonly googled questions about him. Among the set of questions, one read, "does Tony Hawk wear a helmet?"
Answering the question, Hawk said, "For the most part, I wear a helmet, especially when I skate bigger ramps, and that's kinda my thing, skating bigger ramps. If I am out cruising, street skating, skating smaller stuff, generally, I don't."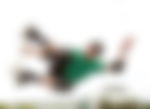 "And I'm sure some people would complain about that, but it's more about my experience level. I encourage people who are learning to skate to wear a helmet because you never know what's gonna happen. And a lot of times you fall back very quickly."
"I'm on a big ramp, I'm wearing a helmet, and it's saved my life plenty of times," Hawk added.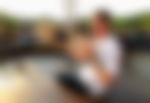 Why is it so important?
Injuries in sports are common. However, in a sport such as skateboarding where players stun their fans with death-defying leaps and moves, the importance of safety gears can not be ignored. From minor head injuries to concussions to even skull fractures that turn fatal, the list is long and scary.
On several occasions, skateboards have suffered such serious injuries which could've been avoided, had they used precautionary measures and worn a helmet.
ADVERTISEMENT
Article continues below this ad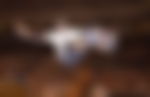 Like Hawk himself said, at times it can be a matter of life and death and a simple helmet might decide the fate of the skateboarder in that situation, might be the all-important difference-maker.
WATCH THIS STORY- Michael Phelps, Usain Bolt, Simone Biles, and Other Olympic Stars' Meanings on Urban Dictionary
ADVERTISEMENT
Article continues below this ad