Tony Hawk Makes Guest Appearance on Famous Nickelodeon Show 'The Casagrandes'
Published 01/11/2022, 9:00 AM EST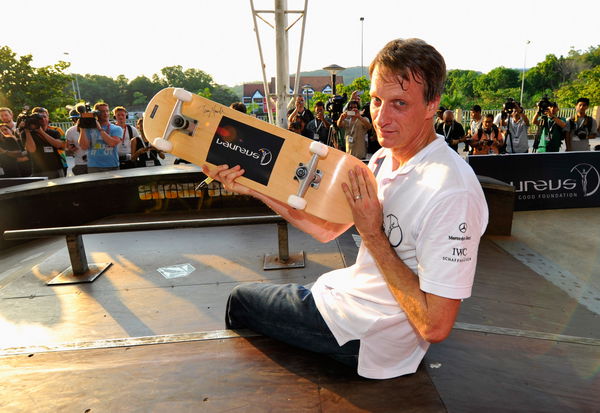 Regarded as a skateboarding legend, Tony Hawk has entertained the audience with his charismatic skating skills for decades together. Performing breathtaking flips and tricks with utmost ease has made him an absolute fan favorite. Reciprocating the love he receives, Tony often makes appearances in movies and tv shows, delighting fans thoroughly.
In the latest episode of the famous Nickelodeon cartoon 'The Casagrandes', Hawk makes an appearance as a skateboarding instructor for kids. Animation at its best, Hawk's character was a perfect fit for the show.
ADVERTISEMENT
Article continues below this ad
Tony Hawk appears on 'The Casagrandes'
Developed by Michael Rubiner and Miguel Puga, the show is a hit amongst the younger generation. Moreover, the different animated characters like Ronnie Anne and Carlos X add to the constant praise for the show. Garnering furthermore attention, Hawk's appearance is certainly bound to win hearts.
The scene starts with Hawk showing off his skills on the ramp. It later cuts to Carlos X spying on Hawk, as he gives instructions to the kids in the skatepark. To help Anne, Carlos uses binoculars to get inputs from Hawk.
Hawk pays no attention to Carlos, however. Hiding behind the bushes to get a clear glimpse of the action, Carlos X then attempts to get a bird's-eye view. With the help of a camera, Carlos studies the patterns and tricks of the kids on the vertical ramp while Hawk looks upon them. By the looks of it, the episode makes for an exciting watch, attracting a wider range of audiences with Hawk's special appearance.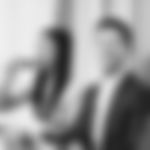 Hawk loved the character
Ahead of his appearance, Tony talked about the opportunity to work on the show and how happy he was with the outcome.
"I consider skateboarding a sport and art form, and a lifestyle that has shaped my identity. My career has given me a unique opportunity to travel extensively and share my passion to new audiences across the globe. My kids and I love Nickelodeon, so I am excited to now voice my animated self in The Casagrandes, where skateboarding is embraced in the show," said Hawk.
ADVERTISEMENT
Article continues below this ad
Apart from this, he appeared in different movies like the Lords of Dogtown, Thrashin', Haggard, Gleaming the Cube, and many. After turning heads with his moves on the vertical ramp, Hawk now begins to spread his influence across pop culture as well.
ADVERTISEMENT
Article continues below this ad
WATCH THIS STORY- Did Michael Jordans net worth increase in 2021?