"I'm Not Very Far Behind": Shaun White Optimistic About Wrapping Up His Career With Fourth Gold Medal at Beijing Winter Olympics 2022
Published 01/27/2022, 8:15 AM EST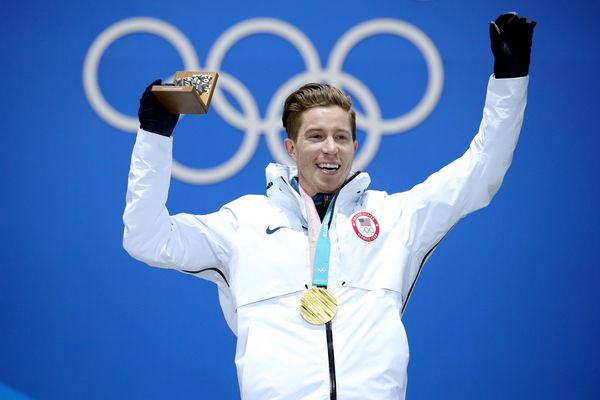 It will be a moment to cherish for Shaun White when he lands in Beijing for the half-pipe competition at the 2022 Beijing Winter Olympics. While he might not be the same young star anymore, wisdom comes with experience and White has plenty of that. Appearing in his 5th mega games, he will look to win his fourth Olympic gold medal at this year's Winter Olympics. Not to forget, this will be Shaun's last dance as he has already announced his retirement post the Winter Games.
Winning three Olympic gold medals, he is determined to add a fourth. But, it is not a straightforward task. With the likes of Ayumu Hirano, he needs to pull every single trick from his bag to provide a sensational performance. Thus, White says he is not far behind and wants to challenge the competitors in the competition.
ADVERTISEMENT
Article continues below this ad
Shaun White looking to win
The incredible snowboarder wants to win his next gold medal at the Olympic Games. With different competitors emerging as favorites, White says he is not far behind from them. Although they might be young and do some incredible tricks, White looks confident to get back and do a trick of his own.
"Some of the riders are pushing ahead, but I'm not very far behind. You know things can change overnight, learning new tricks. This is a very unique sport where you can create something overnight, something brand new, and be the best," said White.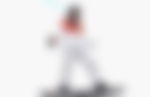 White might be restricted by age, but surely, he won't be limited by it. Even when his qualification hung in the balance, he fought till the very end and made the cut.
Can he win his fourth Olympic gold medal?
ADVERTISEMENT
Article continues below this ad
The ability to pull yourself up during critical moments is unreal. However, White did exactly that during the 2018 Pyeongchang Olympics. Close to losing his gold medal to Hirano, White pulled off an incredible massive frontside double cork 1440 and landed a cab double cork 1440. This fetched him his third Olympic gold medal. Now, the next question would be on whether he can do it again.
"Of course, you know, I am a competitor. I would love to win and stand on that podium. You can't help but hope and dream for the best outcome and maybe find that trick, the day before the event. You never know how it's going to go down. I mean, look at the last Olympics. I landed a run that I never landed before to win the whole thing, so you never know. I mean, it would mean the world to me to win, wrap up my career with another Olympic gold, but I'm bracing myself for all outcomes and that keeps me in a better headspace," said White.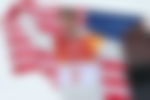 History can be scripted in Beijing. White is one of the best snowboarders, who comes with a complete package of humor, skill, class, quality, and technique. As he closes the curtain on his incredible career, can White add another medal to his tally?
ADVERTISEMENT
Article continues below this ad
WATCH THIS STORY- From Lewis Hamilton to Max Verstappen: How F1 Drivers train