Is Skateboarding the Same as Snowboarding? Shaun White Shatters Popular Myth
Published 12/22/2021, 1:48 PM EST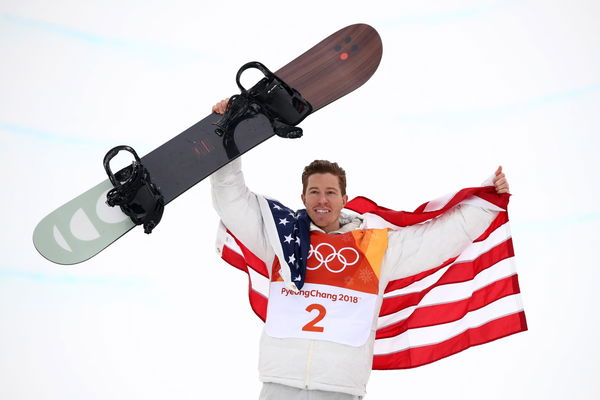 Everyone's aware of the story of when Michael Jordan quit his basketball career to concentrate on baseball. After winning three NBA titles, he wanted to fulfill his father's dream of becoming a professional baseball player. When a truly elite athlete took time to handle the transition, it was clear how hard it is to master the craft. However, Shaun White did it.
He is truly an elite snowboarder and a skateboarder; one of a kind. Despite being remarkable in various competitions, there are many technicalities involved within the sport. White broke down those paths in a recent interview.
ADVERTISEMENT
Article continues below this ad
Snowboarding vs Skateboarding: Shaun White opens up
During a conversation with Graham Bensinger, he talked about both these sports, the discrepancies, and misconceptions people had. Most fans thought it is easy for an athlete to switch between two sports; however, it is not the true.
"Snowboards are twice the size. You know, you're dealing with edges and snow conditions and all these different things. To truly do both sports, I'm literally the only guy that competes in both sports. But, I feel like my snowboarding helps my skateboarding because of the size of things. I am doing such big airs in the half-pipe snowboarding and then I get on the vert ramp, it doesn't seem big to me. It's not as intimidating. So a lot of the points and scores I get from the judges is because I am doing everything so high up in the air," said White.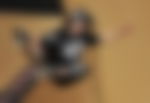 The difference in both sports is there to see. While snowboarders are strapped onto their boards, skateboarders go into free mode. Hence, he spoke about the difference in technical ability needed to perform both sports. Moreover, he focused on the stance that he puts on both boards. As the snowboard is long, White talked about having a longer stance. Per contra, the skateboard is a much smaller board with the riders having a short stance. Plus, not having the board strapped up makes a tremendous difference as the rider should be aware of the board flying away.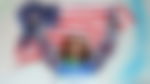 An icon in extreme sports
In the meantime, he also threw light on the transition between the two sports. This is the catch. For him, switching from skateboarding to snowboarding is easy; it is the other way around that he has a problem with. He even opened up on having to learn the sport from scratch, to kick-start his involvement in the sport. He perfected it throughout the years.
ADVERTISEMENT
Article continues below this ad
That resulted in:
8 gold, 2 silver- X Games snowboard super-pipe
5 gold, 1 silver, 2 bronze- X Games snowboard slopestyle
1 gold- X Games overall snowboarding
2 gold, 2 silver, 1 bronze- X Games skateboard vert
3 Olympic gold- Winter Olympics half-pipe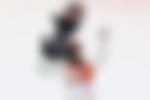 The first person to earn medals in both the Summer and Winter X-Games, Shaun White had an amazing career to date. Can he fetch another gold at the 2022 Beijing Winter Olympics?
ADVERTISEMENT
Article continues below this ad
WATCH THIS STORY- Why did Lewis Hamilton and Nicole Scherzinger break up?