Chloe Kim Joins Hands With Alex Morgan, Sue Bird, and Simone Manuel for a Visionary Company
Published 01/11/2022, 7:30 AM EST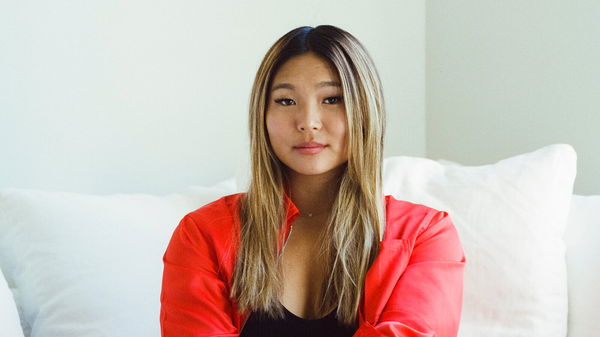 High-intensity matches are a sight for sore eyes. The fights, the battles, and surrounding controversies tick all the boxes in the entertainment columns. However, many believe that, while male athletes garner high viewership, female athletes don't. Nevertheless, a change is over the horizon with star snowboarder, Chloe Kim leading the charge.
Along with Kim, USWNT star Alex Morgan, WNBA player Sue Bird, and the 2016 Rio Olympics 100-meters freestyle gold medalist, Simone Manuel. have started a company named 'TOGETHXR', which aims to put women in the spotlight, giving them the recognition they deserve.
ADVERTISEMENT
Article continues below this ad
Chloe Kim starts a great initiative with Morgan, Bird, and Manuel
The chief aim of the company is to improve women's coverage in sports while bringing equality to the game. They want every bit of representation to be given to women, the same way it is given to male athletes. Hence, this bridges the gap between equality norms that everyone strives to improve.
A poll conducted by 2019 Purdue University showed how women got just 5.4% of the total coverage when compared to men. The lack of media coverage and salary disparities are higher when compared to other athletes. Thus, this multidimensional media and commerce platform now aims to minimize that gap.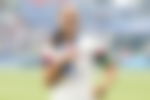 San Diego Wave soccer superstar Alex Morgan is a great advocate of this movement. She joined hands with the other three women to explain the importance of this initiative. She talked about coming together with the other three athletes to discuss the idea, which then spread like wildfire.
"I came up with [the idea of TOGETHXR] about six years ago when I realized how little coverage women in sports receive from main streaming networks and companies. The three other founders and I came together through a shared vision for the future of women in sports. We all share an experience of being at the top of our game in our respective sports, having won gold medals and accolades," said Morgan.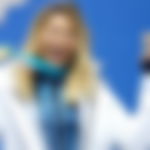 Kim and Manuel's take on the company
While Morgan is an established legend in her own right, Chloe Kim and Simone Manuel are two younger competitors in the world of sport. Chloe Kim is regarded as the rising star in snowboarding. Despite qualifying, she could not enter the 2014 Sochi Winter Olympics due to age restrictions.
However, she later won the gold medal at the 2018 Pyeongchang Winter Olympics. Achieving that feat, she became the youngest Olympic champion.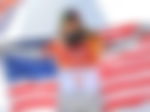 On the other hand, swimming sensation Simone Manuel has proved to be an incredible champion. Seeking inspiration from tennis sensations, Serena Williams and Venus Williams, Manuel talked about the influence they've had on her career.
"Being a young Black girl in the sport of swimming, I didn't always have examples of Black swimmers, and seeing Venus and Serena dominate in the sport of tennis, where they were a minority and also had to deal with racism, [witnessing that] was something that inspired me to pursue my dreams in the sport of swimming and work to be my very best," said Manuel.
Megan Rapinoe fights inequality
While these four women joined hands together, another famous soccer superstar was fighting for better pay. The income disparities between men and women athletes are something to take notice of. Hence, soccer star Megan Rapinoe is fighting for equal pay for women.
ADVERTISEMENT
Article continues below this ad
Although the court denied the USWNT's claim, they are not backing down, appealing to improve their bids of getting equal pay. Certainly, Rapinoe's influence for the same is important.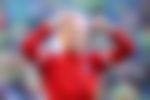 With 'TOGETHXR', the company aims to bridge all these gaps while providing better media coverage for female athletes. Players continue to fight for equality in sports, demanding people take notice of their impact on the sport. Undoubtedly, women's empowerment is important in today's day and age.
ADVERTISEMENT
Article continues below this ad
Do you think female athletes deserve to be paid as much as male players?
WATCH THIS STORY- A Look Inside Every Mansion Floyd Mayweather Owns