Megan Rapinoe and Becky Sauerbrunn Make Huge Announcement on First-Ever US Women's Paralympic Soccer Team
Published 01/15/2022, 9:30 AM EST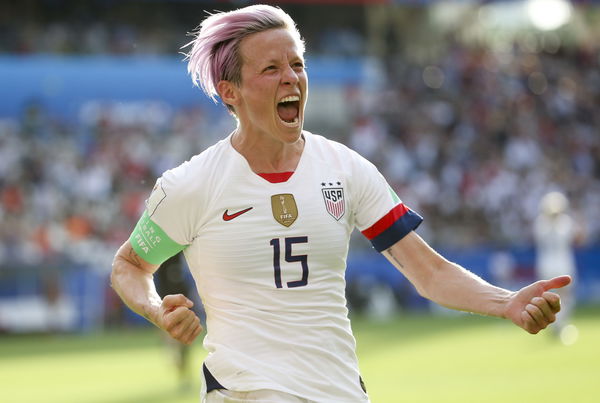 ---
---
The USWNT is one of the best soccer teams in the world. They have dominated the soccer competition for the last decade, winning many trophies and medals. They have won four Olympic gold medals and four World Cups in their history. Megan Rapinoe was a part of their squad that won the gold medal at the 2012 London Olympics while also the two World Cup teams of 2015 and 2019.
ADVERTISEMENT
Article continues below this ad
After all the success she achieved with the national team, she now supports the launch of a new US Women's Paralympic soccer team. A person who loves to break barriers, this came up as a brilliant move for Rapinoe. Thus, a great initiative by the governing body. In addition, Becky Sauerbrunn got into the act as well.
ADVERTISEMENT
Article continues below this ad
Megan Rapinoe supports the US Paralympic team
In a recent tweet, the company named Degree announced its intentions with a Twitter post. Talent identification is underway as they look to create a team for the Paralympic athletes. This prompted American soccer player Becky Sauerbrunn to post a tweet regarding the matter. She talked about passing the new information to the outside world, helping people to be aware of this new project.
In addition to that, Rapinoe retweeted her post loving every single moment of the new initiative. With soccer growing to a significant stage in the country, it is important for the organizing committees to know the value of Paralympic athletes. They deserve to play just like other athletes. Hence, it would be a welcome change and a brilliant initiative from the people who decided to go ahead with this project.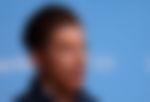 Rapinoe's fight for justice
There are no people who are as vocal about social issues as Megan Rapinoe. Even though the USWNT is way ahead of the men's national team in terms of success, there is no equal pay for women similar to men. Thus, she recently spoke about the injustice in the procedure.
ADVERTISEMENT
Article continues below this ad
"The amount of money that [the women's team players] could possibly earn in our contract — compared to the amount of money that the men could possibly earn in the contract — is very different. We've been very successful … and to get paid about the same dollar-for-dollar amount [as the men] — that's sort of at the heart of pay inequity and gender discrimination," said Rapinoe.
ADVERTISEMENT
Article continues below this ad
To sum up, the introduction of the Paralympic soccer team would do her the world of good. Her fight for injustice deserves a special mention. Being one of the most prominent advocates of women's empowerment, Rapinoe is a bona fide legend.
WATCH THIS STORY- Top 5 Most Fierce Rivals of Michael Jordan