WOW! American Speed Skater Brittany Bowe Gives Up Olympic Spot to a Friend for Beijing Winter Olympics 2022
Published 01/11/2022, 8:30 AM EST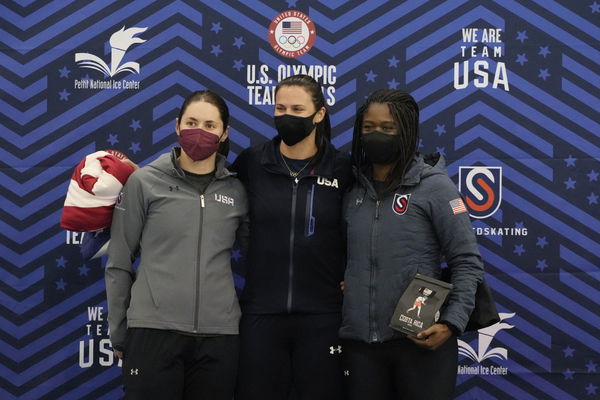 ---
---
American athlete Brittany Bowe is currently making world headlines for an act of generosity that might never be seen ever again. Placing her friend and her country before herself, the talented speed skater gave up her spot on the podium for World No. 1, Erin Jackson, making sure she travels to Beijing for the 2022 Winter Olympics.
ADVERTISEMENT
Article continues below this ad
The World No. 1, Jackson was the favorite to win the competition. However, a slip during the trials cost her to lose her spot at the 2022 Beijing Winter Olympics. Hence, Bowe gave away her spot to Erin, setting a true example of sportsman spirit.
ADVERTISEMENT
Article continues below this ad
Giving up her spot for the 2022 Beijing Winter Olympics
Bowe gave up her place in the 500-meters speed skating competition to Jackson. Following a slip, the latter finished third in the race. As only the top two competitors qualify for Beijing, Bowe proved humanity still exists, giving her spot to Jackson, who initially finished third.
In the meantime, Bowe qualified for both the 1000 and 1500-meters competition for the 2022 Winter Olympics.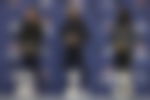 She even talked about her act of kindness, hoping to get a spot for herself as well. Although the first two spots were the only chances of qualification for athletes, Bowe hopes they can solve the matter internally and figure out something for good.
"In my heart, there was never a question that I would do whatever it took – if it came down to me – to get Erin to skate at the Olympics. Hopefully, we get three spots when we get to the Olympics, but as of now, it seems that the only way Erin will get to compete in the Olympics is if one of us gives up that spot. I'm hopeful that internally we can figure that out and all three of us are in Beijing," said Bowe.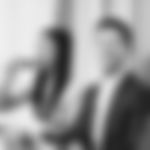 Brittany Bowe is a legend
ADVERTISEMENT
Article continues below this ad
The current world record holder of the 1000-meters in speed skating is a living legend. She has won eight gold medals, one silver, and two bronze medals from the World Inline Speed Skating Championships. Even her friend Erin talked about the gesture pointed towards her.
"I was kind of given this gift from a very close friend of mine. And it would be awesome for both of us to be able to stand on the top of the podium in our races and just kind of share that moment," she said.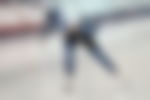 Nailing a qualification spot for both of them would be hard. The decision stands according to the line of rules created by the committee. Undoubtedly, it would be great to see both the talented athletes representing team USA in Beijing.
ADVERTISEMENT
Article continues below this ad
WATCH THIS STORY- Did Michael Jordans net worth increase in 2021?