"Decided to Take a Bite Out of Me": Landing on the Shark Proved to Be Near-Fatal for 40-Year-Old American Surfer in 2019
Published 01/20/2023, 3:15 PM EST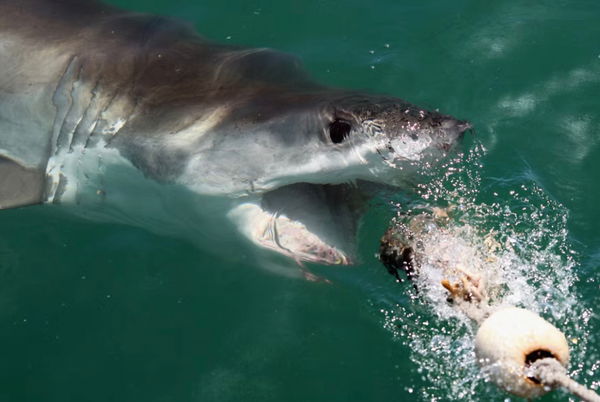 The sport of surfing never disappoints in surprising its pursuers with unusual experiences. From gigantic waves to jagged corals, the ocean houses every danger that sometimes even causes fatal life-threatening accidents. But, have you ever heard about a ride on the shark? Well, it is not every day that a surfer lands on top of a man-eating predator. However, a Florida-based surfer did have an experience of an impromptu ride on the back of the beast.
Don Walsh is a Floridian Chiropractor, who loves the sport of surfing dearly and is surfing for over 3 decades. However, his surfing spree in 2019 rather proved to be a "fateful ride". 
Surfer landed on the shark
ADVERTISEMENT
Article continues below this ad
As per the New York Post, in 2019, Walsh was surfing on New Smyrna beach, which is located on the mid-Atlantic coast. While paddling toward the wave, the surfer "never really try to throw an air" but decided to throw one. However, failing to perform the prompt the Floridian landed "smack-dab on top of a 6.5-foot shark". 
Moreover, as soon as he splashed onto the beast, the shark "decided to take a bite out of" him. And, Walsh ended up with several "lacerations on his left hand and calf". Howbeit, in order to save himself from the ravening clutches, the surfer grabbed his board and dashed off toward the shore. Once he made it to the safety of the shore, he was treated for his injuries.
Clearly, this was one fatal accident for the surfer. However, the surfer optimistically affirmed to come back to the ocean "as soon as the wounds close up". And, he pledged to be "a little more cautious".
Why Smyrna beach is the shark hub
ADVERTISEMENT
Article continues below this ad
As per the International Shark Attack File (ISAF), New Smyrna beach is the "shark bite capital". Along with Walsh, there were 10 other accidents which are being reported in the year 2019. Moreover, the surfers who chase the waves on the mid-Atlantic coast always remain in close proximity to the sharks. 
 

View this post on Instagram

 
ADVERTISEMENT
Article continues below this ad
Don Walsh is one such surfer who fell prey to a shark attack while surfing at New Smyrna beach. However, his moxie to fight back saved him from the sea beast, don't you think?
Watch This Story: Kelly Slater's IG following Shows He Still Follows Supermodel Ex Girlfriend Gisele Bundchen As Well As Former Hubby Tom Brady
Edited By: Pritam Priyedarshi