Grief Stricken Mother Speaks Out on Horrific Death of 15-Year-Old 'Subway Surfer'
Published 02/23/2023, 10:45 AM EST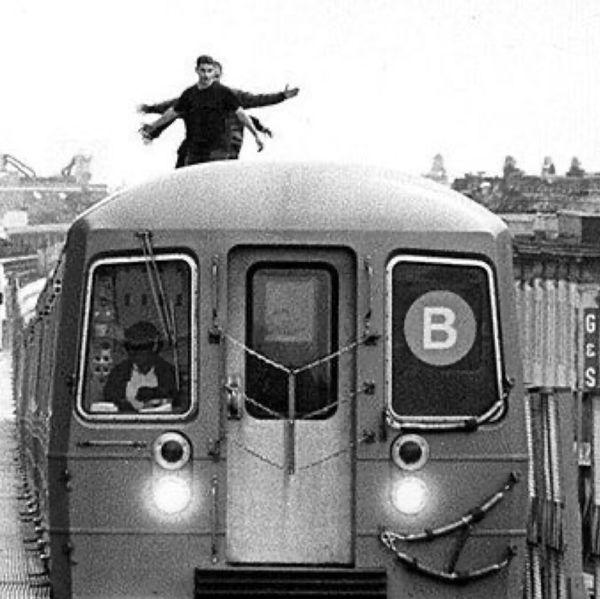 Subway surfing and making hops on the train have become a trend nowadays. While some enjoy the thrill that comes with it, some end up hurting themselves in the process or even lose their lives. A teen from New York recently got hit with a streak of bad luck while surfing on the Williamsburg bridge in NYC and lost his life after falling from the train.
Zackery Nazario was a 15-year-old boy from Manhattan, who was trying a daredevil stunt on the roof of a northbound J train speeding across the Williamsburg bridge. Nevertheless, the young boy was not the only one who was hopping on the roof. Nazario's girlfriend also accompanied him on his life-threatening feat. While the boy turned back to look at his girlfriend, his head got stuck with the metal beam and he fell underneath the moving train. After sometime, the local police authorities pronounced him dead. The unfortunate incident left the subway surfer's family devastated. Nonetheless, the kid's mother has nothing but a heartfelt eulogy for him.
Zackery Nazario's mother speaks out following the unfortunate passing of her son
ADVERTISEMENT
Article continues below this ad
As per the report of the New York Post, Nazario's mother stated, "the family is hurt". Describing the exuberance of his son to the reporters, she said, "very, very nice kid". The grief-stricken mother further told the media, "he was funny…he was my son".
Moreover, the NYC transit president also extended his heartfelt eulogy by asserting, "Our hearts go out to loved ones at yet another tragic time". He then requested other families "to speak with their children on the real dangers of what can seem like a thrill but is too often deadly". Nevertheless, it was not the first time that a subway surfer lost his life while hopping on trains.
ADVERTISEMENT
Article continues below this ad
Over the last four years, the number of deaths only caught the speed and quadrupled in the span of four years. In 2019, the number was 490. In 2020 the number of tragic deaths decreased to 199. But again, in 2021, the number catapulted and reached 206. However, the digits took an incessant flight in 2022 and reached 928.
Now, in 2023, with the unfortunate passing of young Nazario, the numbers are already making an upward y-axis slant on the graph. Clearly, subway surfing might look like an activity of thrill, but it ends up taking the life of its pursuers. Just like Nazario's mother, there are many families who mourn the loss of their loved ones, who die tragically in such accidents.
Watch This Story: Big Challenge for Us Open of Surfing in 2023 After This Brand Pulls Out Their Sponsorship
ADVERTISEMENT
Article continues below this ad
Have you witnessed any subway surfing spree? If yes, then tell us your perspective in the comment section below.
Edited By: Gideon Mathson