"Scratched Into the Biggest Wave of My Life" : Former Women's Surfing World Junior Champion's Unforgettable Moment at Eddie
Published 01/29/2023, 1:45 PM EST

Follow Us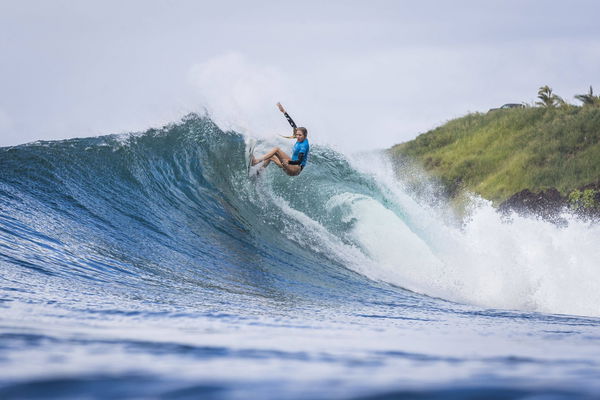 Surfing is an unpredictable sport where the waves can either make your day or be your worst nightmare. Surfing World Junior champion Laura Enever recently faced such an unpredictable wave of events which she revealed in a Facebook post. Disclosing exciting details about the biggest wave that she has ever led, Enever also posted an amazing picture of a surfing wave. 
Enever was in Eddie, Hawaii for one of the biggest surfing competitions, the Eddie Aikau Big Wave International. In this event, she had been invited as an alternate, to showcase her surfing performance. Talking about her wonderful experience of catching the wave, Enever also gave a humorous account of how she spent the first session of the huge surfing event. 
Eddie Enever's revelations about the biggest wave she scratched 
ADVERTISEMENT
Article continues below this ad
Enever narrated how she along with Felicity Palmateer went towards the outer reefs to surf before watching the contest and later recalled how the waves surprised her.  "I somehow scratched into the biggest wave of my life during the Eddie Swell", she related in her Facebook post. Further, she elaborated, "This wave popped up in front of me honestly seemed like the only wave that wasn't a 20ft barrelling slab." 
After this, Enever stated, "Nothing compares with this feeling,"  indicating how catching the biggest wave was special for her. As an afterthought, Enever also thanked everyone responsible for ensuring her safety. 
Enever expressed her enthusiasm and impatience to surf more.  "I can't wait for this more winter", she spoke. While such thrilling near-dangerous were unfolding for Enever, the recently held Eddie Aikau Big Wave International Event had an unexpected winner who defeated professional surfers in his first attempt. 
Not a pro but a lifeguard wins Eddie Aikau Big Wave International Event  
ADVERTISEMENT
Article continues below this ad
A lifeguard named Luke Shepardson won the Eddie event. Performing the duties of a lifeguard at a beach in Waimea Beach Oahu, Shephardson spoke about how his dream became a reality with this win. Cresting on a 40-foot wave, Shephardson displayed his amazing prowess and scored 89.1 points for his performance.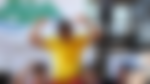 Later, reacting to his win, while many fans congratulated him, a fan also gave an opinion that Shepardson should've done the 360 maneuver. Another fan also remarked, "The force was with him." Needless to say, this win and the championship trophy which Shepardson won was unforgettable for both Shephardson and surfing fans. 
ADVERTISEMENT
Article continues below this ad
Watch this Story: "Luke Should Have Got 50-100 Thousand Dollars": Surfing Legend Kala Alexander Points Out the Mistake in 2023 Eddie Aikau Big Wave Invitational Winner Luke Shepardson's Picture
Enever and the fans' reactions depict the tremendous passion for surfing. While Enever was one to land the dangerous wave safely, share your unique stories in the comments section.
Edited By: Jahnabi Choudhury