"Shark Took Part of My Leg": 29-Year-Old Surfer Is All Set to Narrate His 'Medical Miracle' Story After Surviving a Horrifying Attack
Published 03/10/2023, 9:39 AM EST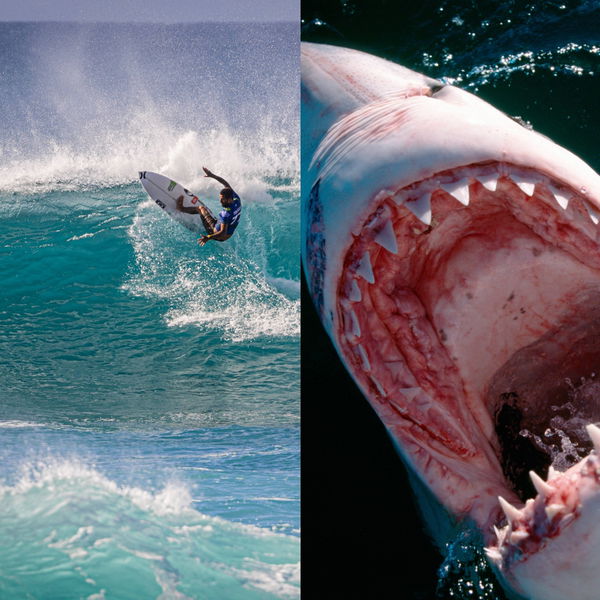 The surfing sphere witnesses some of the most gruesome accidents in the athletic community. The fact, thus, stresses the 'extreme' aspect of the sport. An Australian surfer, Brett Connellan encountered a horrifying shark attack back in 2016. Although he recovered soon physically, it took him seven long years to narrate and mentally accept his journey. 
In a recent article by The Sydney Morning Herald, Connellan opened up about his journey which he doesn't like to call "inspirational." After the attack, he had enough time to reflect on the changes to be incorporated into his life. And he took it sportingly. Now, he intends to spread his optimism through his new documentary, Attacking Life. Let's dive into his ocean of positivity. 
Brett Connellan finally speaks up to the world
ADVERTISEMENT
Article continues below this ad
According to The Sidney Morning Herald article published on 9th March, the 29-year-old surfer survived a horrific attack by a bull shark while paddling on the south coast of New South Wales seven years ago. His left thigh was gravely injured, bleeding him out of his life. Fortunately, he was rescued by his good friend, Joel Trist, and his wife, Agie. However, this was just the beginning of his pathbreaking career. "Because being bitten by that shark, yeah it took part of my leg. But it gave me so much more," he said.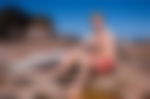 Interestingly, he approached his buddy filmmaker, Sam Tolhurst to help him narrate his marvelous recovery from the incident and spread his message to the world. Three years of work gave birth to Attacking Life, set to premiere this Thursday. Nevertheless, Connellan made it clear that the story shall not revolve around the shark attack only, despite being a significant part of the journey. "I went from telling my story not because I have to, but because I want to…I can share the important parts of the story, which is actually everything after the attack to be honest," Connellan revealed. 
The surfer's thigh was hollowed out, hence, the doctors had to carve out a lot from his upper body and fix it on his thigh. Remarkably, the surfer set out future goals just after his surgeries. He looked forward to approaching life from a new perspective. The Australian athlete admitted, "I've always set physical challenges post-attack to stay fit and healthy and maintain strength, but also prove to myself what's possible."
What his documentary focuses on? 
ADVERTISEMENT
Article continues below this ad
Reportedly, the documentary tries to emphasize more on Connellan's recovery rather than his encounter with the shark."He saw it as being an opportunity to do something different and it's powerful to see the way it's gone," the filmmaker, Tolhurst implied.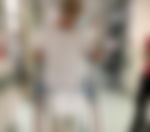 The surfer stated he intended his experience to resonate with all those hearing it and confide in themselves in similar scenarios. "If I can get people to understand resilience is within all of them… that's powerful in itself," Connellan disclosed. On a similar note, star athlete, Bethany Hamilton also once revealed the ghastly details of a shark attack and how her fighting spirit helped her rise above the tragedy.
ADVERTISEMENT
Article continues below this ad
Watch This Story:  Here's what happened when Michael Phelps raced a great white shark
The experiences helped the courageous surfer rise above a tragic phase of his life. Presently, he is a surfer turned motivational speaker and often gets on athletic challenges. His recent one was the annual Molokai to Oahu paddle race and an upcoming 50-kilometer trail run he's aiming for. What did you make of his message? Let us know in the comments. 
Edited By: Jahnabi Choudhury