"We'll Miss Seeing Him Smiling": Kelly Slater Joins Surfing Community in Mourning the Tragic Loss of His 'Old Friend'
Published 05/26/2023, 1:33 AM EDT

Follow Us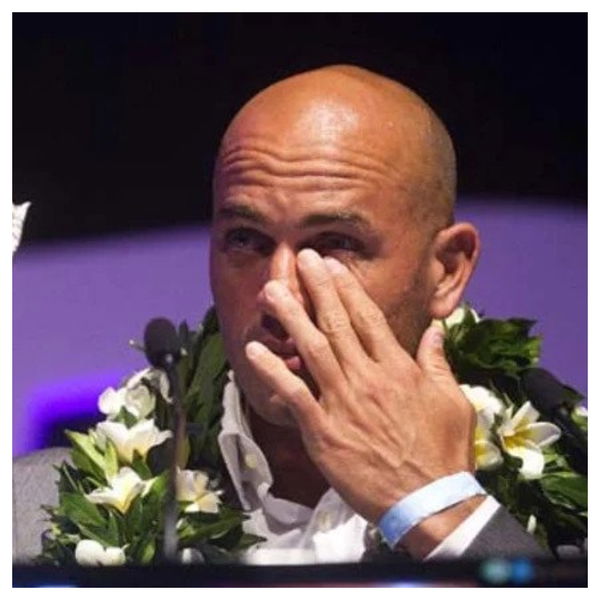 It is always gut-wrenching to lose a friend. Yesterday, the pro surfer and 11-time world champion, Kelly Slater, also experienced the same pain and anguish. The world of surfing lost a gem on Wednesday when a renowned surfer of Japanese descent lost the battle to colon cancer and breathed their last.
Japanese surfer Naohisa Ogawa has touched the lives of many, including Kelly Slater. However, in the year 2020, he was diagnosed with colon cancer. Valiantly, the surfer fought for many years. But ultimately, nature took its course, and Ogawa passed away. Slater shared a touching tribute for his friend and fellow surfer.
Kelly Slater pays homage to a fallen surfer
ADVERTISEMENT
Article continues below this ad
Slater shared a picture of Naohisa Ogawa on his Instagram stories. The late surfer was seen smiling ear to ear and exhibiting the gesture of a thumbs-up. Ogawa had a surfboard in his hand, and was in a wetsuit, probably fresh out of a surf session. Along with the photo, Slater shared the caption, "#RIP to my old friend @naohisa_ogawa, great surfer and all around good guy. We'll miss seeing him smiling and charging pipe from #WakitaBowl!"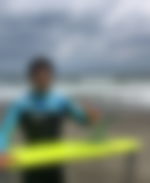 Ogawa was known amongst his peers, and the entire surfing world in general, to be one of the best pipeline chargers to ever grace this earth. His loss shocked many, including his friend and former competitor out at Pipe – North Shore of Oahu's, Liam McNamara, who shared a photo on Instagram and wrote about his admiration for Naohisa Ogawa. McNamara said, "Nao had a silver board and a silver helmet and became the "Silver Bullet"Nao was the most genuine soft spoken respectful guy you would ever meet! He would also smile at you and say hi in or out of the water."
Ogawa was known to charge the pipelines with his silver board wearing a silver helmet. He would cut through the waves like a bullet just fired out of a bullet chamber. Hence, he was nicknamed "Silver Bullet". His passing was a sad day for the sport of surfing. While he might have moved on, he has left behind quite a legacy, which will always be remembered by anyone who came across this beautiful soul.
ADVERTISEMENT
Article continues below this ad
The legacy of the Silver Bullet
In his decorated surfing career, Ogawa won many titles and accolades. Perhaps the most memorable and widely talked about was his performance at the 2001 Pipeline Masters. During the Pipeline Masters, Naohisa Ogawa shocked everyone by getting a score of 10 while charging one of the heaviest waves on the planet. This put him on the map as one of the best pipeline chargers out there.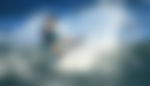 ADVERTISEMENT
Article continues below this ad
Ogawa might have been invincible when it comes to surfing, but unfortunately, cancer was the proof of his ultimate mortality. Naohisa Ogawa was diagnosed with colon cancer in 2020 after his intractable ulcerative colitis worsened and even underwent surgery in February 2021. In the end, cancer claimed the life of a beloved surfer and a memorable friend. No matter what, Naohisa Ogawa will stay immortal in the hearts of his loved ones and the people he inspired.
Watch This Story: Terrifying Video Shows A  Seal Pounding Popular Surfer
Edited By: Brandon Gabriel