"Breaking My Goggles on Purpose"- Michael Phelps' Coach Used a Harsh Training Technique to Prepare Him for the Challenges
Published 05/30/2022, 9:00 AM EDT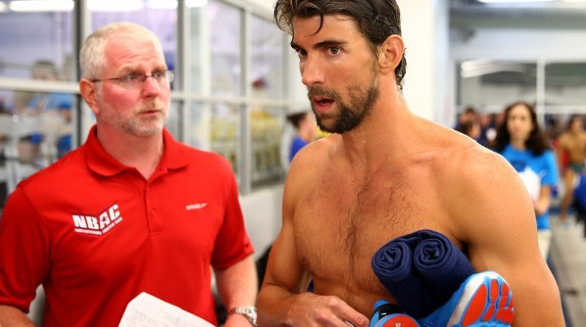 The relationship that Michael Phelps and his coach Bob Bowman had during their career is incredible. Both worked together at a very young age, and Bowman helped him grow stronger, both physically and mentally. Often, athletes speak about dealing with pressure situations. Hence, Phelps and his coach had a unique way of dealing with that pressure.
In an interview, Phelps talked about his coach's mentoring to improve him as a swimmer. It made him a better swimmer than most of them, and Phelps won 28 Olympic medals. Moreover, he focused on one situation precisely, how his coach broke his goggles during training.
ADVERTISEMENT
Article continues below this ad
Michael Phelps' attention to detail
The sensational swimmer spoke about how complex challenges helped him during swimming competitions. We often know that Bowman is a tough coach, and most of them left his training programs. Thus, one of those intense training programs was making difficult situations so that the swimmer could learn if any untoward incidents happened.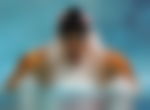 "That is something that I was so lucky that my coach was able to kind of put me through these little tests in practice, that would help me mentally prepare myself. You know, whether it's breaking my goggles on purpose, so I can't swim with goggles during a race. So then I have to figure out a way to stay calm. And to stay relaxed," said Phelps.
It helped him to overcome challenges while inside the swimming pool. Bowman helped his students train in hard conditions, and this helped the swimmers use that experience in major competitions. Fans can understand the seriousness of the situation when Lydia Jacoby faced the same at the 2020 Tokyo Olympics.
Jacoby loses her goggles
ADVERTISEMENT
Article continues below this ad
After winning the gold medal in the 100-meters breaststroke event, Jacoby had a mishap in the mixed 4x100m medley relay competition. After jumping into the pool when Ryan Murphy touched the wall, Jacoby lost her goggles during the event. It forced her to slow down. Her goggles slipped beneath her nose and made it hard for her to swim. The United States did not get a podium finish as Jacoby struggled in the lap.
ADVERTISEMENT
Article continues below this ad
Thus, Bowman's training methods look important for swimmers to focus on the task ahead. Phelps had it all covered and could win many medals in his career. Being an influential personality in his career, Bowman helped Phelps to grow into a sensational swimmer.
Edited By: Simar Singh Wadhwa