"Really Speaks Volume"-Michael Phelps Heaps Praise on Tiger Woods for His GOAT Legacy in Golf
Published 03/10/2022, 11:14 AM EST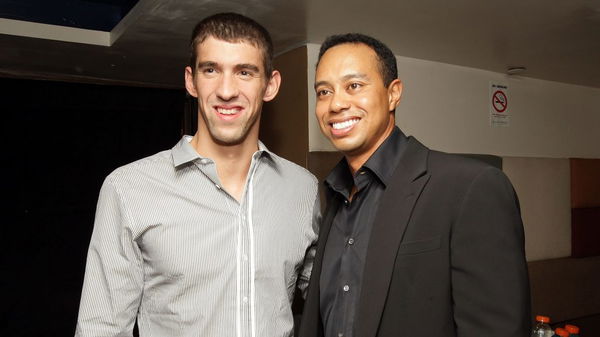 There are no words to explain the dominance of Tiger Woods. Although his victories are impressive, it is the way he got to the top, that captures the imagination of every sports fan. Fighting against all the odds, he made comebacks when there was no hope. Hence, the PGA tour released a video of his legacy with many sporting legends talking about the golfer; including, Michael Phelps.
ADVERTISEMENT
Article continues below this ad
Phelps is an ardent follower of golf and holds the record for the longest televised putt in the world. From one champion to another, he added some points to Woods' illustrious career. Not only him, but many other legends also came up to give their tributes.
ADVERTISEMENT
Article continues below this ad
Michael Phelps explains the struggles of being at the top
Along with Phelps, legendary golfer Jack Nicklaus, Serena Williams, Annika Sorenstam, and Jerry Rice; celebrated his wonderful career and spoke about the golfer's legendary antics. Phelps, in the meantime, spoke about the player's will to win and the ability to stay on top. With all the scrutiny he faced in his career, Woods' love for the sport kept him on top, as seen with his sensational victory at the Augusta Masters in 2019. Thus, Phelps gave his views on what a world-class athlete does when he reached the top.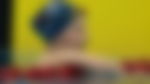 "The easiest climb in the world is to the top of the mountain. Staying at the top of the mountain is the absolute hardest thing in the world. It really speaks volumes of a person's drive, a person's will. He's got everything," said Phelps.
As he said, he's got everything. In his career, he has won 18 majors, recorded 82 PGA tour wins, and created many other records in his life. Thus, his legacy is truly stunning. On the other hand, the tribute by Phelps is similar to his career as he stayed on top for a long time.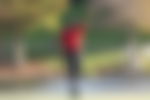 Drawing out an incredible legacy for himself
ADVERTISEMENT
Article continues below this ad
While Woods dominated the golf courses, Phelps dominated the swimming pool. Winning 28 Olympic medals is just a testament to the work he put in his career. Significantly, many countries do not have 23 gold medals in their entire Olympic Games appearances. It is truly special that fans of this generation witnessed the legacy of these two athletes.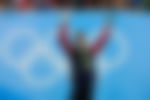 WATCH THIS STORY- From Michael Jordan to Shaquille ONeal: Simone Biles Height compared to NBA Stars
ADVERTISEMENT
Article continues below this ad
A fantastic video, nonetheless, it celebrates the life and legacy of Woods, who dominated the sport. Injuries did not keep him down as he made innumerable returns to provide some of the greatest golfing moments of all time.