How Fast Can US Olympic Legend Michael Phelps Swim?
Published 10/04/2021, 2:13 PM EDT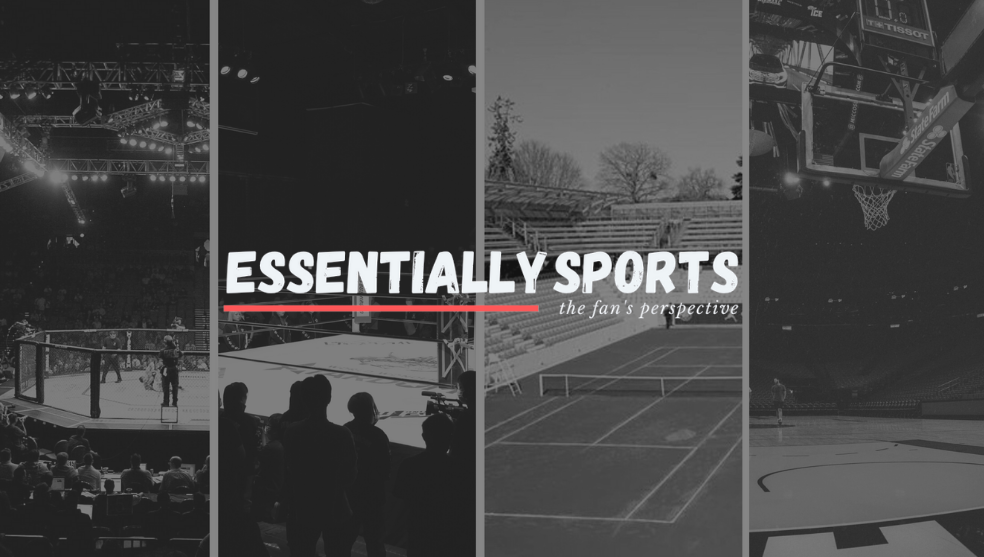 ---
---
When Usain Bolt became the fastest man on earth, Michael Phelps paddled to great heights in the swimming pool himself. Arguably the greatest swimmer of all time, Phelps has won 28 medals in the Olympic Games. The fact that he won more gold medals than other countries, speaks volumes about his capability.
ADVERTISEMENT
Article continues below this ad
However, the intriguing question to that dominance has always been, how fast can Micheal swim after all? Even though he won a lot of gold medals, the speed at which he swam is comparatively lesser than people may expect it to be.
ADVERTISEMENT
Article continues below this ad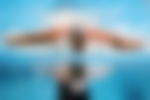 How fast is Michael Phelps?
Currently, Caeleb Dressel is the fastest swimmer in the world; He won five gold medals at the 2020 Tokyo Olympics. However, while he is the new boy in town, Phelps' dominance in swimming competitions is staggering. It was reported that Phelps swam 6 miles per hour in 2010 during his peak. Despite that figure sounding low compared to other fishes, it is far from normal for an amateur.
If an ordinary swimmer swam a 100-meter race with Phelps, the American swimmer could win it twice or thrice. That's the ability he had in the water.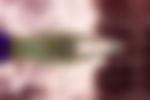 The sheer perfection he wanted in his strokes became the key takeaway in his career. From those monstrous calorie food diets to intense workout regimes, he wanted to be the best swimmer ever. Significantly, his body was tailor-made for the conditions and competitions he competed in.
A unique talent
ADVERTISEMENT
Article continues below this ad
There are many distinct characteristics in his body that add to his greatness. From his body to leg ratio or the wingspan similar to the wandering albatross, it was meant for him to be the aqua gladiator. Moreover, his legs are reminiscent of a diver's flippers that enabled him to thrust forward through the water. Hence, his genetics were spot on for him to be one of the best swimmers in the world.
The movement a swimmer produces in the water requires a smooth flow of motion. Phelps knew to swim efficiently, and effortlessly, that's what separated him from the rest. The 'Baltimore Bullet' was even compared to a shark as people thought he could out-swim it. But sharks swim at a speed of 20-30 mph, which shows they are no pushovers.
ADVERTISEMENT
Article continues below this ad
Despite those false rumors, he remains the best swimmer in the world. With over a dozen medals to his name and records that might never be broken, Michael Phelps remains the undoubted GOAT of swimming.
WATCH THIS STORY- Inside Lewis Hamilton & Nicole Scherzingers Romantic Relationship