How Tall Is US Olympic Star Caeleb Dressel? Does Height Matter in Swimming?
Published 11/09/2021, 11:07 AM EST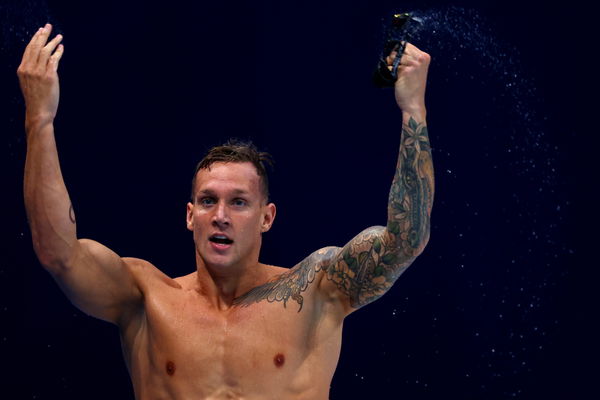 ---
---
This year's Tokyo Olympics saw a new swimmer come to the forefront in Caeleb Dressel. He won five gold medals in Tokyo, backing his claim for the best swimmer in the world. Not only that, he set a new world record during those games in the 100-meters butterfly competition.
ADVERTISEMENT
Article continues below this ad
The American's physical attributes certainly provide an advantage in the water. His height helps him to get a wider reach through the water as it helps him to compete at the highest level. How tall is he and how much of an impact does height have in swimming?
ADVERTISEMENT
Article continues below this ad
Caeleb Dressel is 1.91m tall
Standing at around 1.91 meters (6'2″), Caeleb uses his enormous frame to swim at a very rapid pace. Even though swimmers perfect their technique to perform at their best, height plays a significant role in helping a professional swimmer. Longer arms, legs, and torso give them the advantage to force their way in water, which helps them to speed up inside the swimming pool.
Consequently, taller swimmers have an advantage because of their frame, while shorter swimmers lack in that regard. There are many examples of tall swimmers dominating the Olympics Games.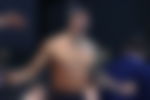 Michael Phelps is one swimmer who dominated the sport with his natural body frame and his titanic wingspan. This gave him 23 gold medals, while not taking away from the exceptional technique he had.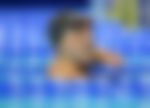 What advantage do tall swimmers receive?
ADVERTISEMENT
Article continues below this ad
Although swimming won't make you taller, it helps to develop every muscle in the human body.
Two parts of their body hold a notable advantage for these swimmers. One is the length of the body spanning from head to toe. The second one would be longer hands and feet. Combining these two physical attributes together gives you Michael Phelps. Phelps' wingspan spanned 2.01 meters while his height was 1.93 meters. This helped him to dominate the pool like no other swimmers.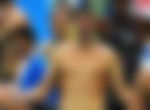 Dressel's physical frame, combined with his immaculate strength and technique, gave him those five gold medals. However, short swimmers cannot be thrown under the shade. Ariarne Titmus (1.77m) defeated Katie Ledecky (1.83m) in the recently concluded Tokyo Olympics 2020. That's a result to be remembered!
ADVERTISEMENT
Article continues below this ad
WATCH THIS STORY- Tony Hawk, Magic Johnson, and More- Here's How These Athletes Turned Into Big Entrepreneurs