Katie Ledecky Is Nearing Legendary Michael Phelps Record at Fina World Championships
Published 05/02/2022, 8:45 AM EDT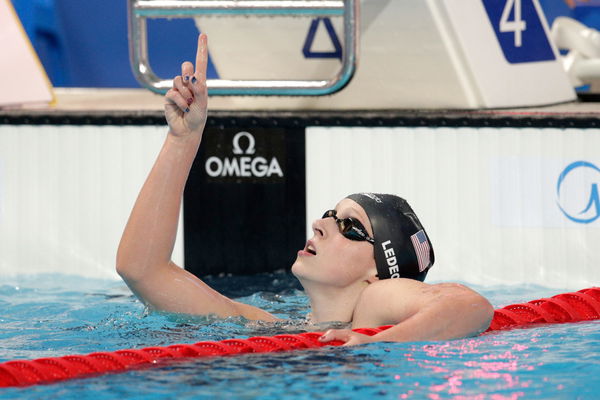 Hitting her peak at the right time, Katie Ledecky is once again showing her class inside the swimming pool. She dominated the World Championship Trials for the 19th Fina World Championships. Grabbing victory in the 200, 400, 800, and 1500-meters, Ledecky is the favorite to win medals at the World Championships in Hungary.
ADVERTISEMENT
Article continues below this ad
As her rival Ariarne Titmus opted out of the event, Ledecky will compete as the clear favorite. Furthermore, she can create a unique record by tying Michael Phelps' record of 15 individual titles. An interesting achievement to take notice of.
ADVERTISEMENT
Article continues below this ad
A record for the ages
In the recent 2020 Summer Olympics, Ledecky won two gold medals for her signature 800 and 1500-meters. However, the 400-meters freestyle event saw her losing her grip on the race, finishing second to Titmus. With Ariarne's focus elsewhere, this is Ledecky's greatest chance to equal Phelps' medals tally.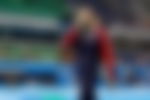 Phelps won his first major gold medal during the 2001 World Championships. He won the 200-meters butterfly competition by setting a new world record. From there, he won three at the 2003 World Championships, two in 2005, five in 2007, and two gold medals at the 2009 World Championships. He ended with two more at the 2011 World Championships; significantly, his last.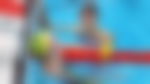 The quality and the consistency showcased throughout these years made him an able champion. Thus, Ledecky's path to success is similar. She is turning tides in the swimming pool in recent weeks.
Can Katie Ledecky do the unthinkable?
ADVERTISEMENT
Article continues below this ad
By making her debut at the 2012 London Olympics, Ledecky's arrival in the swimming picture was just stunning. Soon after, she won three gold medals at the 2013 World Championships. When it gets going, it really gets going. She never looked back, thereafter.
She followed it with the famous "Ledecky Slam" at the 2015 World Championships by winning four gold medals. Ledecky won three more gold medals at the 2017 World Championships while winning one at the 2019 World Championships. Thus, if she wins another Ledecky slam, she can equal Phelps' record.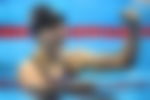 It is just a stunning achievement by the legendary swimmer. With Titmus not appearing for the World Championships, it can be great for Ledecky to equal Phelps' record and make history at the Championships. Do you think anyone can stop her?
ADVERTISEMENT
Article continues below this ad
WATCH THIS STORY- Heres A Quick Look At Simone Biles Best Gymnastics Moments