Is New US Olympics Sensation Caeleb Dressel Faster Than Michael Phelps?
Published 12/17/2021, 1:34 PM EST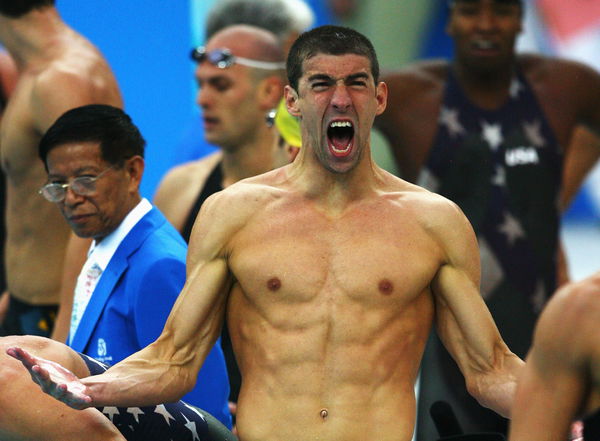 ---
---
When Michael Phelps retired after the 2016 Rio Olympics, the swimming fraternity lost a born-winner. His tally of 23 gold medals is far greater than most countries that perform in the Olympics. An inspiring personality outside the pool, Phelps is a prominent advocate for mental health struggles and other issues. As he helps the community to overcome different issues, Caeleb Dressel has arrived to take his mantle.
ADVERTISEMENT
Article continues below this ad
The Tokyo Olympics 2020 became his grand introduction with five gold medals won at the Games. Hence, the debate arises, LeBron James or Michael Jordan? Lionel Messi or Cristiano Ronaldo? For now, it will be Caeleb Dressel vs Michael Phelps!
ADVERTISEMENT
Article continues below this ad
Is Dressel faster than Michael Phelps?
The first and obvious question would be who the fastest swimmer is. While Dressel's events are the freestyle competitions, Phelps is not adept at freestyle events. Although he performs in the individual medley events, Phelps is primarily known for his butterfly stroke. Getting an idea about how fast they swim can be measured only by their 50-meter freestyle timings. The freestyle is the fastest stroke in swimming. Thus, it helps to get a clear idea about their pace inside the swimming pool.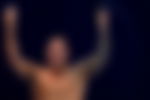 In a 50-meter freestyle event, there are timings clocked according to two types of swimming pools; one that is 25-meters which is called a short course, while the other is the standard Olympic size 50-meter pool named the long course. The 50-meter short course saw Dressel setting a time of 20.16 while Phelps set only a time of 23.04. Going onto the long course 100-meters freestyle competition, Dressel clocked 46.96 while Phelps managed to set a time of 47.51. Coming off the blocks, there are no doubts that Dressel may be the greatest of all time; because of his enormous vertical leap.
But, Phelps is a better mid-distance swimmer with his turns being one of the best in the business. To settle the debate, Dressel is by far faster than Phelps. But, is he limited in terms of medals and events?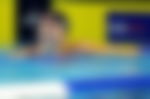 How does Dressel compare to Phelps?
The comparisons between Dressel and Phelps burst onto the scene, ever since fans saw the former's potential at Rio Olympics 2016. But, he never wanted him to compare himself with the GOAT of swimming. Dressel is now 25 and may have two more Olympics under his belt. But reaching the Phelps medal tally may not be possible. During the Olympics, the 'Baltimore Bullet' won 23 gold medals with a total of 28 Olympic medals in his career. Moreover, he has 33 World Championships medals, 32 Swimming World Cups while also earning 21 Pan Pacific Championships. Those are monstrous numbers.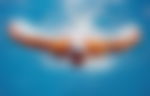 On the other hand, Dressel is an upcoming swimmer. To date, his tally of seven Olympic medals (all gold), 15 World Championship medals, and 5 Pan Pacific Championships shows the difference in terms of victories. In addition, the eight gold medals won by Phelps at the 2008 Beijing Olympics, cements his legacy as the greatest. By defeating Mark Spitz's record of seven medals set at the 1972 Munich Olympics, this feat took him to heights that cannot be matched.
However, there is one stroke that both are masters of their craft; the Butterfly!
How many world records does Caeleb Dressel have?
ADVERTISEMENT
Article continues below this ad
Both these swimmers were adept in butterfly competitions. With Phelps' large wingspan, he had shades of an orca sliding through the water with their enormous frames. In the meantime, Dressel's vertical jump from the blocks is out of this world. The vertical jump he produces is hard to match for normal swimmers. Hence, this helped him to create a world record for the competition in Tokyo. He set a time of 49.45, setting a new world record for the 100-meters butterfly event. Apart from that, he has three more world records for Men's 4×100 Medley Relay, Mixed 4×100 Freestyle Relay, and Mixed 4×100 Medley Relay. The mixed relay competitions made their debut at Tokyo 2020; becoming a roaring success.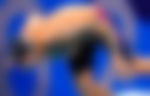 Although Phelps is the GOAT of swimming, he has only three world records to his name as of now. His signature Men's 400-meter Medley, Men's 4X100M Freestyle relay, Men's 4X200M Freestyle relay competition. With three world records currently to his name, he remains on top. Although he created many world records before, it is Caeleb's time to shine. Thus, the debate between these two swimmers is not a straightforward task.
ADVERTISEMENT
Article continues below this ad
Whatever said and done, both Caeleb Dressel and Michael Phelps are the best swimmers that people are likely to see in recent times. Two exceptional talents while possessing a down-to-earth personality. All hail Michael and Caeleb!
WATCH THIS STORY- Spiderman Tom Hollands Close Relationship with PSG Explored