Michael Phelps, Larry Fitzgerald, and Others Bring an Interesting New Game to Arizona
Published 01/25/2023, 10:00 AM EST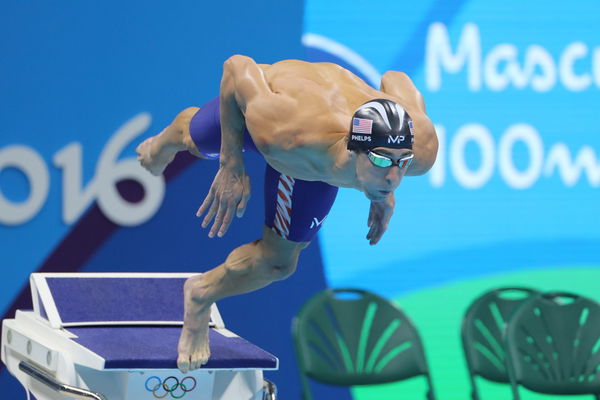 Arizona residents are all set to sport their new professional pickleball team this week. The highlight of the event being veteran athletes assisting the game's successful introduction in the state as well as at the pro level. In addition to that, it is a matter of unity and zeal for the citizens.
As per 12 News, Arizona Cardinals ace, Larry Fitzgerald is taking the upper hand in driving in the new sport. Moreover, several other iconic athletes like Michael Phelps, Devin Booker and more are helping with Major League pickleball in the state of Arizona. 
Major athletes bring in pickleball to Arizona
ADVERTISEMENT
Article continues below this ad
Hinting at the current enthusiasm surrounding pickleball, the sources revealed that the sport is naturally making its way into the valley. Besides, the game's market is thriving and Fitzgerald is rearing in an all new pro team, the AZ drive. Furthermore, some of the legendary athletes have been listed as the owners. Michael Phelps, Larry Fitzgerald, Devin Booker and Dierks Bentley. 
"Just being in the Arizona team having Arizona territory, I wanted to make sure I was including a collective group of people who really value what Arizona stands for. Values. You know the ideals that we all hope Arizona residents would embody," said Fitz. 
Read More: Michael Phelps Honors Kobe Bryant in a Beautiful Way on Second Death Anniversary
Additionally, footage of the NFL legend talking smack to other players was evidence of the star's eagerness for the sport. Apparently, he started playing pickleball as a hobby during the lockdown. However, his love for the game simply heightened to the level of introducing a pro team. Which reminds us of the striking pickleball match between Phelps and Fitzgerald last year. 
Michael Phelps' iconic move
As per netizens, once going head over heels over Phelps's classic slap back move, Phelps and the wide receiver, Fitzgerald went in for a jaw-dropping match of pickleball. The game is steadily gaining popularity amidst spectators as well as pro athletes. Hence, a massive crowd tuned in to witness the event. 
ADVERTISEMENT
Article continues below this ad
As the swimming prodigy performed his athletic action, the crowd went insane and cherished his historical career prior to the start of the duel. Apart from that, the match was pretty intense and a noteworthy affair. Fitz certainly put his reflexes to good use however, Phelps inherently stole the limelight. 
ADVERTISEMENT
Article continues below this ad
WATCH THIS STORY- Oldest NASCAR Drivers on the 2022 Grid
Well, there's no better sight than watching celebrated personalities grouping together to influence a new sport to the world. This time, it's pickleball. How soon until we recognize an official day for pickleball? Let us know in the comments. 
Edited By: Pritam Priyedarshi