"She Wasn't Breathing"- Lifeguards Fail to Protect Drowning Swimmer at FINA World Championships
Published 06/23/2022, 8:30 AM EDT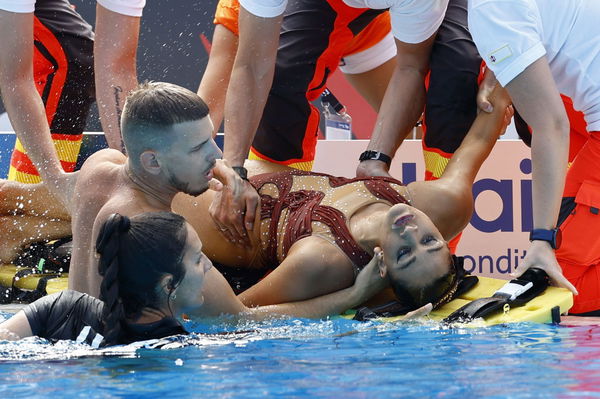 The Swimming World Championships in Budapest provided fans with some glorious moments. However, Anita Alvarez gave a scare to the swimming fraternity on Wednesday. The artistic swimmer lost consciousness inside the pool, and her coach jumped in to rescue her. Alvarez from America performed the solo free final routine and suddenly lost consciousness. Moreover, she fainted while sinking to the bottom of the pool. 
ADVERTISEMENT
Article continues below this ad
Seeing the incident, her coach Andrea Fuentes dove into the water without hesitation and pulled her out of the water. Several images surfaced over the internet, showing the moments when the rescue happened. The 19th FINA World Championships saw a lot of records broken, but this incident came as a shock to the swimming fraternity. 
ADVERTISEMENT
Article continues below this ad
A lucky escape
The 25-year-old swimmer won two bronze medals at the Pan American Games and hoped to secure a win in this year's Championships in Hungary. However, things went out of hand while competing in her third championship. The lifeguard was not aware of the situation as Fuentes brought her up. Initially, she wasn't breathing as Fuentes laid her down near the side of the swimming pool. 
Absolutely incredible images from @oliscarff today.

A member of Team USA rescues Anita Alvarez from the bottom of the pool after Alvarez fainted during her solo free artistic swimming routine at the Budapest 2022 World Aquatics Championships pic.twitter.com/Tb5pHzcCQ8

— Nathan Howard (@SmileItsNathan) June 23, 2022
From there, paramedics took her to the medical center and later confirmed she was doing well. Her coach gave an update regarding her performance for Friday and said she was ready to compete.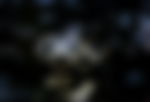 Remarkably, this was not the first time that Alvarez fainted inside the pool. In an Olympic qualifier back in Spain, Fuentes had jumped into the pool to save Alvarez from drowning in a previous incident.
 

View this post on Instagram

 
A terrified Fuentes explained her thought process during that critical situation. "I had to jump in because the lifeguards weren't doing it. I was scared because I saw she wasn't breathing, but now she is doing very well."
A shocking incident at FINA World Championships
ADVERTISEMENT
Article continues below this ad
The incident that happened was scary for everyone involved. Fuentes' quick thought process saved Alvarez's life. She explained the events that followed thereafter. "She only had water in her lungs, once she started breathing again everything was OK. It felt like a whole hour. She wasn't breathing … I went as quickly as I could, as if it were an Olympic final,"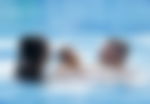 Fuentes is a four-time Olympic medalist with several World Championships medals. However, this incident was horrifying for everyone involved, and thankfully, she acted well to rescue her disciple. 
ADVERTISEMENT
Article continues below this ad