Katie Ledecky and Michael Phelps Used THIS Swimming Style to Dominate Rivals
Published 12/28/2021, 7:30 AM EST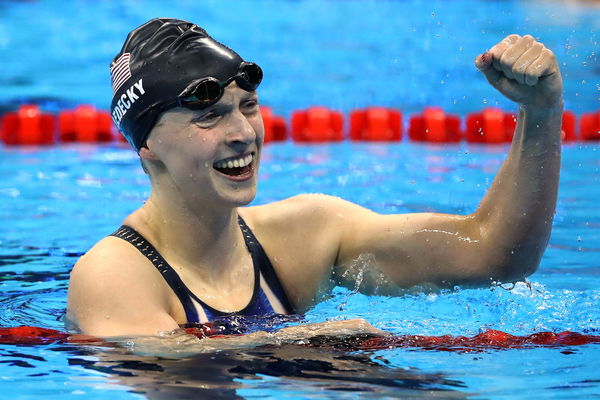 ---
---
Ever since she won the gold medal at the 2012 London Olympics, Katie Ledecky gained worldwide attention. Most of her competitors, including arch-rival Ariarne Titmus, consider her as the benchmark to reach. Notably, the incredible Ledecky has won seven Olympic gold medals in her career so far. Moreover, her three world records in the 400, 800, and 1500-meters, cemented her legacy as one of the greatest swimmers of all time.
ADVERTISEMENT
Article continues below this ad
Undoubtedly, this is not possible without sheer determination and passion, along with an incredible swimming technique. However, did you know, Ledecky adopted a swimming technique similar to the GOAT, Michael Phelps?
ADVERTISEMENT
Article continues below this ad
Katie Ledecky uses Michael Phelps technique
Back when Phelps broke the legendary Ian Thorpe's world record in the 200-meter fly, he adopted an approach named 'galloping'. When Ledecky was training with her first coach, Yuri Suguiyama, she suggested Ledecky try out the stroke used by Phelps. Notably, it proved to be the difference-maker during the 2012 London Olympics as she won the 800-meters, despite being just 15.
"She was swimming like most classic female distance swimmers. It was two big kicks and bilateral breathing. But she was always bouncing up and down, really bouncy in the water and I think you can swim better than that," said Suguiyama.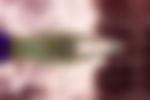 While swimming, Ledecky adopts a short left stroke, that is in sync with a long right stroke to help her flow through the water. She breathes through the right side as she continues this stroke until the race ends. It is difficult for a person to get a hold of this stroke. The gallop motion is up and down but it can increase the drag and the bouncy motion causes the water to be uneasy.
To adopt this motion takes years of practice, as the use of one dominant arm makes the body go up and down at regular intervals. However, once mastered the trick, there is no stopping the swimmer.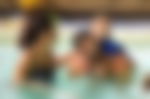 Can Ledecky match Phelps' legacy?
ADVERTISEMENT
Article continues below this ad
The stroke helps swimmers to have a significant advantage, but if not, it could lead to repercussions. Hence, most swimmers practice this for years to get the synchronization needed to perfect the stroke. While Ledecky adopted this approach with ease and continues to do so, she has all the makings of equaling Michael Phelps' dominance in the pool.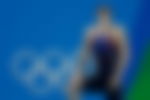 Michael Phelps is a legend of a swimmer. His record of 23 Olympic gold medals would never be matched. Whether he is the greatest Olympian of all time is up for debate because of a certain Usain Bolt's achievements in the Games. But, given the rate at which Ledecky is going, she would be the favorite to win more medals.
ADVERTISEMENT
Article continues below this ad
Do you think Katie Ledecky has what it takes to be named as one of the best swimmers of all time?
WATCH THIS STORY- Simone Biles, Michael Phelps, Shaun White, and More: Here's How These Olympians Celebrate Christmas