Why Did Michael Phelps Name His Son 'Boomer'?
Published 12/13/2021, 12:33 PM EST

Follow Us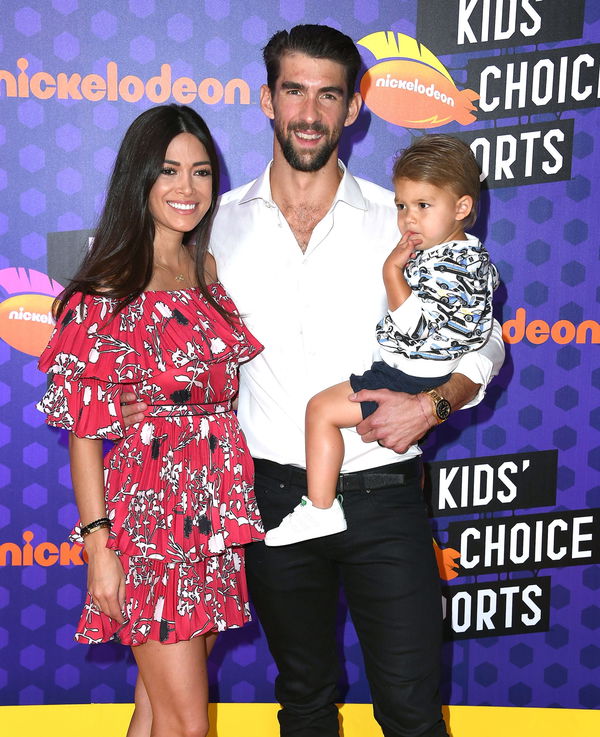 Back in 2008, Michael Phelps dominated the swimming pool by winning eight gold medals. Still hungry for more, he went on to compete in the 2012 London Olympics, as well as the 2016 Rio Olympics. Following one remarkable performance with another, he earned himself the GOAT title.
Notably, on May 5th, 2016, Michael welcomed his son, Boomer, into the world. Michael's kids are a huge part of his life, as he often shares adorable pictures of them on his social media.
ADVERTISEMENT
Article continues below this ad
Ahead of his siblings, Boomer became the chief of their tribe, thanks to his peculiar name. However, Phelps did reveal the splendid secret behind naming his son Boomer.
What is Boomer Phelps' real name?
The couple introduced him to the world via an Instagram post. Notably, Phelps also revealed that they chose his name as they wanted "something different and something cool." However, his full name is Boomer Robert Phelps.
While Boomer is a cool nickname, Robert became Phelps' way of honoring his swimming coach Bob Bowman, while his grandmother Roberta received a tribute as well. Notably, Bowman was Phelps' coach ever since he was 11 years old, paving the way for him to become the sensational swimmer he is remembered as today.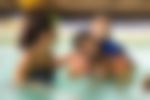 Notably, Boomer is the eldest of Phelps' three kids. He even has an Instagram account, with 558k followers who are always in awe of his cuteness.
What did Michael Phelps name his children?
After Boomer was born, Beckett Richard Phelps joined the family. He was born on February 12th, 2018, two years apart from Boomer. Likewise, he too has an Instagram account with 59.5k followers. Phelps spoke about his two kids and how they got along in their early years.
"It's been fun for me as a dad to see the interaction between Boomer and Beckett and how much they love each other. They really do. It's a treat as a parent to watch them interact. The hardest change is going from one to two, and at this point, Boomer is very helpful," said Phelps.
 

View this post on Instagram

 
Notably, the Phelps family had their third son, Maverick Nicolas Phelps, on September 9th, 2019. All three boys share a lovely bond, given the age gap between them is not much. Beckett is 19th months older than Maverick, while Maverick is 3 years younger than Boomer. Although these kids have the best swimming genes, Phelps spoke about how he doesn't intend to force swimming onto them.
How old is Michael Phelps' son Boomer?
When asked about his parenting style, Phelps talked about helping his kids to achieve their dreams and what his idea of being great parents is.
ADVERTISEMENT
Article continues below this ad
"I think both of us as parents will just be extremely supportive in helping them find what their passion is, whatever it might be. It potentially won't be sports. We have no idea. We'll just have to see and give them all the options we can ― basically show them absolutely anything and everything and see what they gravitate towards," said Phelps.
 

View this post on Instagram

 
ADVERTISEMENT
Article continues below this ad
A happy family, nonetheless, the greatest swimmer of all time, is enjoying retirement with his Boyband. However, whether they take after their legendary dad and dominate the pool or choose their own paths, that remains to be seen.
WATCH THIS STORY- WWE Legend Shawn Michaels Most Memorable Title Wins