Usain Bolt Once Recalled Breaking Down in Middle of the Road After Hearing About Legendary Kobe Bryant's Passing Away News
Published 07/02/2022, 9:00 AM EDT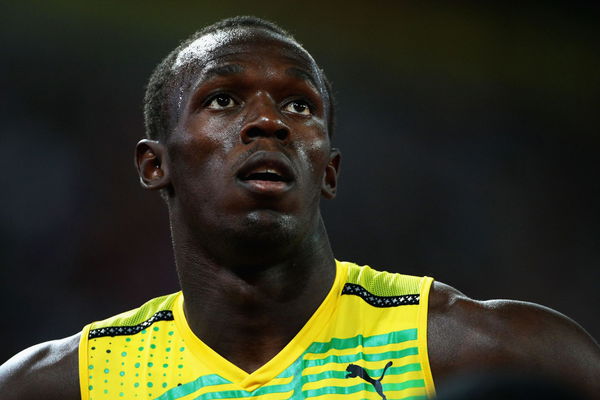 The untimely passing of basketball great Kobe Bryant probably shook everyone. He was one of those players who became the definition of success in one's field. Similarly, Usain Bolt dominated the headlines from 2008 to 2016 with his impressive performances in track and field. These two are legends of their sport, and Bryant's demise stunned all, including Bolt. He earlier recollected when he realized this news and could not believe it.
ADVERTISEMENT
Article continues below this ad
From having great conversations and tips for his daughter's sprinting advice, Bolt and Bryant connected very well. Hence, it was a tearful moment for Usain, who recollected that day. Bryant and daughter Gigi, along with seven others, passed away in the helicopter crash. America woke up to distressing news. It was too hard for most people to comprehend. 
ADVERTISEMENT
Article continues below this ad
Usain Bolt tears up on Kobe Bryant's passing away news
Bolt was driving when he heard the news. He stopped in the middle of the road, and while watching ESPN anchor Elle Duncan paying an emotional tribute to the legend, Bolt could not believe what just happened. Skipping social media posts, Bolt became emotional and failed to contemplate the passing of Bryant. They had met during the 2013 All-Star game and shared a great moment when Kobe approached Bolt to get sprinting lessons for his daughter. They also had a conversation and took a photo.
Bolt posted a tribute to Kobe on Twitter after the tragic incident. He states how he had the Mamba mentality of the shooting guard, who dominated the game for a long time. The Jamaican superstar threw some limelight about the mentality he possessed.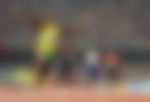 "I wouldn't say I was dedicated as Kobe, but when I competed, I went out there no matter what was going on and was focused," said Bolt. It was an emotional moment for all, including basketball GOAT Michael Jordan. During his memorial service, Jordan gave a heartfelt tribute to his brother. 
ADVERTISEMENT
Article continues below this ad
An emotional day
Many famous basketball players like attending the memorial service LeBron James, Stephen Curry, and Magic Johnson, to name a few. But Jordan's moving speech caught headlines and lost for words. "When Kobe Bryant died, a piece of me died," said Jordan, tearing up on the stage.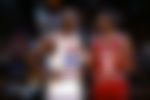 Jordan explained Bryant would ask for advice and loved his passion as a young basketball prodigy. They were close friends, and it was a moving tribute from one of basketball's influential personalities. Shaquille O'Neal put in some beautiful words for the Mamba as well. It's been two years since that day, and people cannot believe they do not see Kobe walking on the court. But, the Mamba Mentality lives on forever. 
ADVERTISEMENT
Article continues below this ad