Sha'Carri Richardson vs Elaine Thompson-Herah: Can 22-Year-Old Finally Beat the World's Fastest Alive at Prefontaine Classic 2022?
Published 05/26/2022, 8:30 AM EDT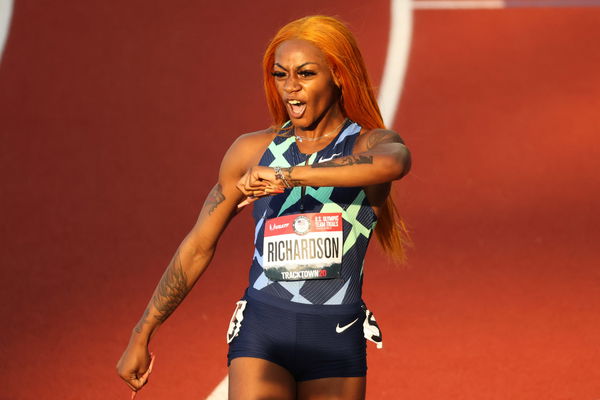 When Sha'Carri Richardson received a ban for doping, fans could not believe what happened and followed eagerly to know her next step. Soon after, she competed with the famous Jamaican trio. However, her comeback at the Nike Prefontaine Classic did not end well. Finishing last on the track, Elaine Thompson-Herah, Shelly-Ann Fraser-Pryce, and Shericka Jackson handed her a tough loss. 
Fast forward to 2022, the Prefontaine Classic is back. A year has passed, and questions are on Richardson on whether she can win the race. Comparing the best times of 2022, this is the time for Sha'Carri to raise her game. She is one of the best track and field athletes in the world but does not have a significant victory yet. With the 100-meters race just around the corner, can she finally claim her crown?
ADVERTISEMENT
Article continues below this ad
Time for Sha'Carri Richardson to step up
As the Jamaicans have dominated the 100-meters competitions for some time, they are now focusing on the world record of Florence Griffith-Joyner, set back in 1988. The world record stays intact despite athletes trying to get closer to it. In 2022 though, Thompson-Herah set a time of 10.54 seconds to get closer. On the other hand, Fraser-Pryce set a time of 10.60. As they are getting closer, the sixth-fastest woman's career is heading into a downward spiral. Setting her personal best of 10.72 seems like a distant memory now.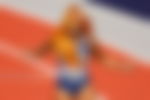 Similarly, the 2021 Nike Prefontaine Classic saw the Jamaican trio finish, similar to their 2020 Tokyo Olympics podium spots. Richardson, though, finished with a time of 11.14. Moreover, she went on a rant after the race and pledged herself to come back stronger. So, has she come stronger?
From the looks of the 2022 season, her dreams are falling apart. The time has come for her to step up and be counted. She made her debut in Jacksonville, Florida, and set a time of 11.27 into a -0.1 headwind. That's not bad, as it is her first race while generating the right amount of pace.
Is this her golden chance?
Coming back to full fitness for the Prefontaine Classic, this would be the year that makes Richardson a top-level sprinter. The event will see her facing world-class sprinters like Thompson-Herah, Shericka Jackson, Dina Asher-Smith, and other talents. The fastest time set this year was Fraser-Pryce's 10.67 at the 2022 Kip Keino Classic. As for Thompson-Herah, her best time for 2022 is 10.89 with a +1.6 wind behind her back. Hence, there is a slight opportunity. 
ADVERTISEMENT
Article continues below this ad
The 22-year-old phenomenon looks to become the benchmark for this year. With the 2022 World Championships taking place in Oregon, this is Sha'Carri Richardson's time to shine. She has all the ingredients to become a top-level sprinter, and even the famous Justin Gatlin heaped praise on her.
ADVERTISEMENT
Article continues below this ad
Fans can't wait for the 2022 Nike Prefontaine Classic. The projected storylines make us wait for compelling arguments. As for Sha'Carri Richardson, you can't get a better platform to show that you are precisely the golden lioness of the 100-meters competition. 
Edited By: Simar Singh Wadhwa