Sha'Carri Richardson Spotted in Rival's Land Jamaica Ahead of Clash With Shelly-Ann Fraser-Pryce at Kip Keino Classic 2022
Published 05/04/2022, 9:45 AM EDT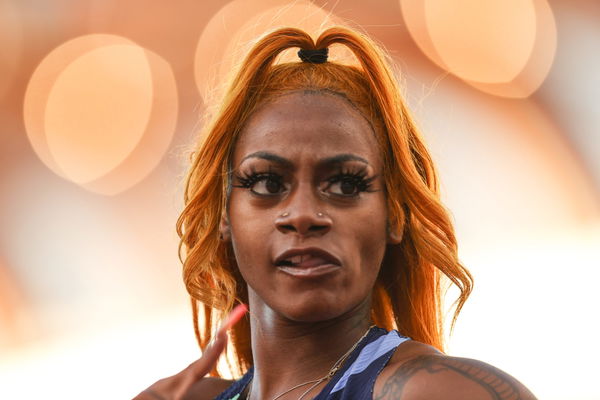 What's the difference between WWE superstars and Sha'Carri Richardson? Hardly any. They both deliver outstanding promos to entertain the audience. Hence, the Kip Keino Classic in Nairobi, Kenya will see both Richardson and Shelly-Ann Fraser-Pryce compete. The 100-meters race will be one to watch as Richardson will hope to get back to winning ways. But now, she is having fun in her rival country, Jamaica.
ADVERTISEMENT
Article continues below this ad
Coming back to the comparisons between WWE and Richardson, the sprinter is on a holiday in Jamaica, stepping into her rivals' mainland, and might be playing mind games. Ahead of their penultimate race on May 7th, she is already looking to get inspired by the land of sprinters.
ADVERTISEMENT
Article continues below this ad
Sha'Carri Richardson ready for Kip Keino Classic
Richardson posted different Instagram stories on her expedition to Jamaica. In one story, she mentioned 14 Bob Marley Avenue, while in another, she posted a story of her hotel room. She stayed in Couples Tower Isle Resort, Jamaica, and she captioned the post by saying she "Loved it."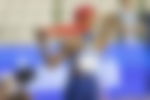 We know that she hypes herself up before any competition, and she might be trying to get on the sprinter's mind. Even at the age of 35, Shelly-Ann Fraser-Pryce is getting better in the 100-meters race. Richardson is one of the fastest women in the world, as she set the sixth-fastest time during the Miramar invitational. Hence, the next race would be important for her to make her come back.
READ MORE- "The Likes of Michael Jordan"- Sha'Carri Richardson's Documentary Producer Puts Her in Big League With NBA Legend
Despite all the hype she received during her comeback race against the famous Jamaican trio, she finished ninth in the 100-meters race. After that, she followed it with her famous rant while Fraser-Pryce smiled at the camera while giving the interview. This is going to be an intense battle. Even though this is a bold prediction, there might be another reason she is in Jamaica, her love for music!
ADVERTISEMENT
Article continues below this ad
Richardson loves dancehall
During the last Met Gala event, she wore a Jamaican-inspired outfit and revealed earlier how she loved Jamaican music. A designer from Jamaica made her outfit, and she loves dancehall music. The Kip Keino Classic is one of the most anticipated races in the world.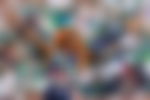 So, do you think she is in Jamaica for music or whether she is playing mind games with her opponent? Let us know in the comment section.
ADVERTISEMENT
Article continues below this ad
WATCH THIS STORY- Here's A Quick Look From Chloe Kim To Venus Williams: Here's a List Of Athletes In Attendance At Met Gala 2022k At Gymnast GOAT Simone Biles Heavy Met Gala 2021 Outfit