Should We Weigh Down 18-Year-Old Erriyon Knighton With the Pressure of Beating Usain Bolt's World Record?
Published 05/02/2022, 12:16 PM EDT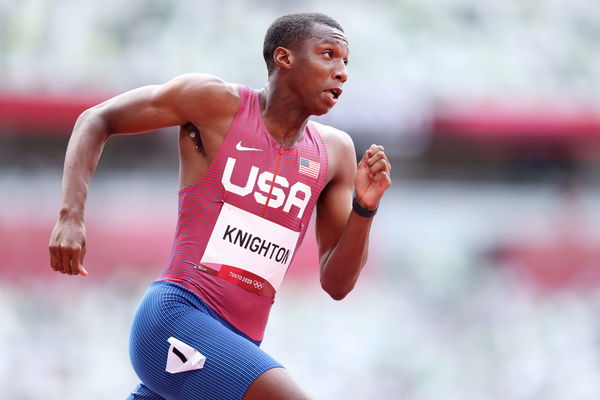 The US track and field community produces some of the best athletes in the world. Erriyon Knighton has recently come to the forefront due to his incredible performance on the track. And, at just 18, he has set the fourth-fastest time ever in the 200-meters competition.
ADVERTISEMENT
Article continues below this ad
Naturally, when a young athlete receives much attention, it adds unnecessary pressure. This could have devastating effects directly affecting their performances. Moreover, these young athletes probably would buckle under pressure, causing them to stagnate in their careers. Hence, Knighton's trajectory is a cause for concern.
ADVERTISEMENT
Article continues below this ad
Will Erriyon Knighton buckle under pressure?
He recently set a time of 19.49 seconds at the LSU invitational. Earlier, the wunderkind broke Usain Bolt's under-20 world record. With this, he is the fourth-fastest behind Usain Bolt (19.19), fellow Jamaican Yohan Blake (19.26), and American Michael Johnson (19.32). Now obviously, this news has traveled all over the world.
With more recognition comes more pressure. And Knighton may be riding that fine line right now.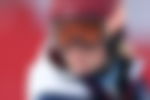 The pressures that come across being a world-class athlete are immense. Time and time again, athletes crumble under pressure, not being able to perform well. This causes a lack of complete dysfunction during major events.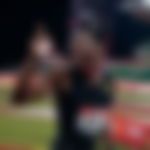 The recent 2022 Beijing Winter Olympics saw Mikaela Shiffrin facing pressure and could not muster up an Olympic medal. Even though she is one of the best skiers in the sport, even the biggest of stars face incredible pressures.
Simone Biles' withdrawal from Tokyo Olympics 2020
ADVERTISEMENT
Article continues below this ad
The 2020 Tokyo Olympics saw Simone Biles withdraw from team gymnastics competitions due to the pressures she faced. Coming to Tokyo being labeled as the favorite to dominate the events, Biles' withdrawal came as a shock. Even with 32 Olympics and World Championships medals, Biles was unable carry forward and has been taking a break from gymnastics. This is where the mental health of Knighton should be taken seriously.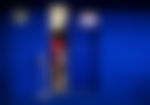 After breaking into the top five fastest times for the 200-meters, Knighton is being dubbed to break Bolt's world record. At this point, hyping him up causes unnecessary pressure on the sensational athlete.
ADVERTISEMENT
Article continues below this ad
WATCH THIS STORY- Here's A Quick Look At Gymnast GOAT Simone Biles Heavy Met Gala 2021 Outfit
The development of young athletes need proper nurturing and having a stable mind is important these days. Erriyon Knighton is reaching a place where the media will be following him wherever he goes. The ability of the young man to divert all media attention to his performances would be key for him, to have a brilliant career. Hopefully, he achieves that in the near distant future.