WATCH: An Inside Look at the Special Custom-Made Bullet Trains for Beijing Winter Olympics 2022
Published 01/07/2022, 1:07 PM EST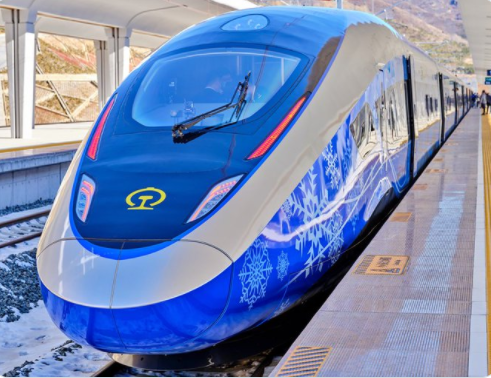 After the successful 2020 Tokyo Olympics, it is now time to prepare for the 2022 Winter Olympics. Notably, the Winter Games will be held out in the east, similar to the Summer Games. Hence, organizers are preparing themselves for a world-class tournament. Beijing, Yanqing, and Zhangjiakou are the three cities that will host the games. For the same, a new high-speed train links the host cities, helping fans travel from one place to another.
ADVERTISEMENT
Article continues below this ad
The trains comprise modern-day technology while having unique features for the passengers. Engineers have perfected the machine to the use of fans attending the competition venues. So let's look at the interiors of the train.
ADVERTISEMENT
Article continues below this ad
Winter Olympics gets a new high-speed train
The state-of-the-art bullet trains provide transportation for the fans to the various host cities. The Winter Olympics-themed trained looks colorful with the decorations on display. It has USB chargers, plug points, and other unique features like lockers for ski gear and wheelchair-accessible spaces.
As the fans will travel from one city to another, they built a newsroom to assist fans with live-action updates. The train has 5G-assisted live streaming and travels at around 350 kilometers per hour.
The first train custom-made for the Beijing Winter Olympics set off on Thursday on the high-speed railway linking Beijing and Zhangjiakou, the co-host cities of the upcoming 2022 Winter Games. #Beijing2022 pic.twitter.com/a0G6im8F7d

— Chinese Consulate General in Sydney (@ChinaConSydney) January 7, 2022
The locations to which it travels are Beijing's downtown area, Northwest Yanqing District, and Zhangjiakou in North China's Hebei Province. With the trains going at 350 kilometers per hour, automatic driving is a major feature for the machine.
It also assists 5G and 4K technologies while also having the first-ever 5G Ultra HD mobile studio. An amazing array of features makes this a modern-day marvel.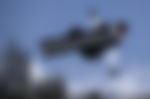 Focusing on environmental issues
A streamlined design helps to minimize the energy consumption for the bullet train. To understand the gravity of that statement, the train saves 1.8 million kilowatt-hours of electricity a year. The locomotive can carry 564 people at a time. Deputy director Zhu Yan spoke about the landmark train that helps people to move to locations with ease.
ADVERTISEMENT
Article continues below this ad
"To have so much advanced technology brought together on this train, and to present it in front of the world, this shows China's comprehensive strengths in terms of the train system, and will definitely boost the exports and go abroad efforts of the EMU system," said Yan.
ADVERTISEMENT
Article continues below this ad
Thus, China continues to amaze with its technological advancements. The Winter Olympics is only a month away as athletes prepare themselves to compete on the grandest of stages. Who are you backing for gold in Beijing?
WATCH THIS STORY- US Open Disqualification to No Entry at Australian Open: Novak Djokovic's Biggest Controversies