Watch: Tfue Guides Youngster To His First Fortnite FNCS Win
Published 05/12/2020, 6:02 PM EDT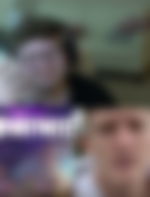 ---
---
Fortnite FNCS Solo Invitational is underway, and players are trying their best to rack up the top spot. Almost all the famous players and streamers, including Bugha, Bizzle, Clix, Scoped, and Sway, are taking part. Aydan Conrad is one of these players taking part. After he died in the game during his stream the other day, he felt the need to get a coach. 
ADVERTISEMENT
Article continues below this ad
While thinking about coaches, he messaged Tfue. Voila! Tfue joined his team and started with his customary, "What's good?" icebreaker. Within a few minutes, Tfue was down to coach him for the tournament. Soon after, Aydan jumps right into FNCS Solo Invitationals. 
For people saying that he is teaming up – no, he is not. He is just listening to his coach. He is not asking other people in the game to shoot another player from a better angle. Taking help from a coach is not out of the rules. 
ADVERTISEMENT
Article continues below this ad
Tfue guides Aydan in Fortnite FNCS 
Tfue guided him throughout the entire course of the match, telling him what he would have done in those situations. The match definitely went much better than Aydan's previous games. 
The beautiful thing that we can take back from here is even though these guys are competitors in big tournaments, yet they never back down from helping each other. Aydan said, "Now that you are watching me, I'm not going to fight anybody." It was a little passive; however, Tfue retorted quickly enough. "Naah bro, if you want to shit on somebody, then you can shit on somebody."
ADVERTISEMENT
Article continues below this ad
The last few circles decided the fate.
The storm was closing in at Lazy Lake. There was a moment when Aydan got pushed from all sides. There are moments to be aggressive; similarly, there are moments to be smart. Tfue advised him to stay high and play safe. That is precisely how he escaped that scenario. 
ADVERTISEMENT
Article continues below this ad
The endzone gave Aydan an advantage as he was higher than the others. Tfue agreed that he had this match in his bag and should just see it through. That is exactly how it finished, with Aydan finally getting his victory.