WATCH: When Serena Williams Furiously Ranted With Chair Umpire at US Open 2018 Finals
Published 03/17/2020, 8:40 AM EDT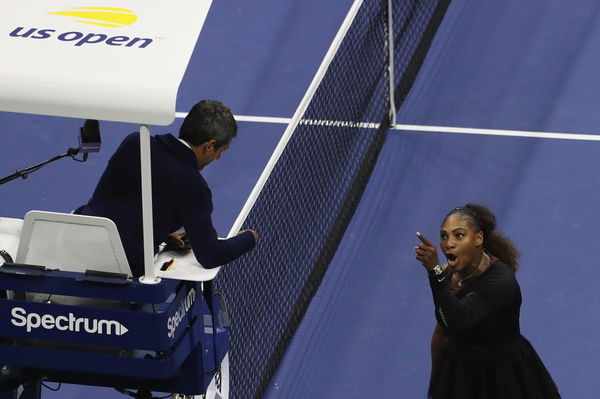 ---
---
Nine years after her infamous US Open 2009 semi-finals, where Serena Williams abused a lineswoman over a foot-fault, another meltdown took place on the Arthur Ashe Arena in 2018.
ADVERTISEMENT
Article continues below this ad
In the US Open 2018 finals against Naomi Osaka, Williams was handed a series of code violations from chair umpire Carlos Ramos for receiving coaching signals, racquet, and verbal abuse. 
What really happened at US Open 2018 finals?
ADVERTISEMENT
Article continues below this ad
After Osaka pulled off an easy first set 6-2, Williams was in real trouble in the second as the Japanese had full control in the match.
During that moment, Serena's coach Patrick Mouratoglou was sending hand gestures from the box. For that action, the Portuguese umpire Ramos handed Serena a coaching violation.
Leading to that, Williams argued those gestures weren't coaching signals and she had her back turned towards her box.
Later coach Mouratoglou admitted he was trying to coach her from the stands and also accused Osaka's coach Sascha Bajin with coaching allegations. "I am honest and I was coaching," said Mouratoglou. "I don't think she looked one time. Sascha was coaching every point too. Everybody does it."
Next, Williams was docked a point for racquet abuse. The racquet smashing came after Serena committed two double faults in the fifth game of the second set and eventually gifted her service game to Osaka.
"You are a thief" – Serena Williams to the chair umpire
Mentally disturbed Serena Williams continued with her game in the Grand Slam final. Then she was engaged in another heated exchange with Ramos during the 4-3 changeover in the second set. She labeled the umpire a 'thief' for docking her a point.
"Every time I play here, I have problems. I did not have coaching, I don't cheat. You need to make an announcement. I have a daughter and I stand for what's right. You owe me an apology," the American told Ramos after receiving a point penalty.
"How dare you question my character. I've never cheated in my life. You will never be on a court with me as long as you live. You are the liar and you owe me an apology. Say it. Say you're sorry. You stole a point from me. You're a thief, too," this was an outburst from Serena.
A few seconds later Serena was given a game penalty for 'verbal abuse' and Osaka led by 5-3. The centre-court of Flushing Meadows became boisterous, as Williams wanted to speak to the tournament referee. 
The referees upheld Ramos' violations and later, Serena lost to Osaka 6–2 6–4.
Serena Williams after getting penalized because she called judge a "thief" "There;s a a lot of men who have said things and because they are men nothing happens to them"….pic.twitter.com/Vr9WTspqFw

— gifdsports (@gifdsports) September 8, 2018
For all her meltdowns and code violations during US Open 2018 finals, Serena Williams was handed US $17,000 fine. And from that day onwards Ramos is banned from officiating Serena's professional matches.
A tragic breakthrough for Naomi Osaka
ADVERTISEMENT
Article continues below this ad
In an uncomfortable ambiance, Osaka pulled off the biggest win of her career. The Japanese ace Osaka always looked up to Williams while growing up. But, when she really got a chance to play her at a Grand Slam final court, it turned out to be catastrophic.
"I know that everyone was cheering for her, and I'm sorry it had to end like this. It was also my dream to play Serena in the US Open final, and I'm really glad I was able to do that. I'm grateful I was able to play with you. Thank you," Naomi said post her victory.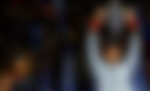 Serena's heated exchange with chair umpire Ramos did not result in Osaka an ideal Grand Slam breakthrough. And later with the crowd booing the young Japanese was hiding her tears with her visor.
ADVERTISEMENT
Article continues below this ad