'Working My Whole Life for This Moment': Suns' Devin Booker Animated After Taking Out Defending Champions Lakers
Published 06/04/2021, 2:02 AM EDT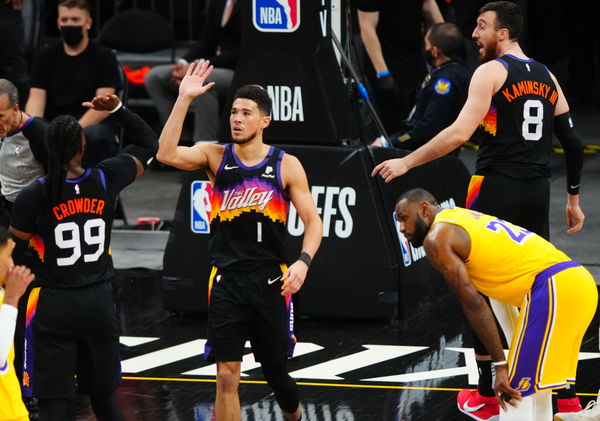 ---
---
The defending champions, Los Angeles Lakers, bowed out to the Phoenix Suns in game 6. Anthony Davis started the match but left the court with a groin injury which summed up the Lakers' night. Devin Booker had a career-high in playoffs with 47 points as the Suns will meet the Nuggets in the next round. It was a tightly contested affair as Chris Paul and co. took the game to the Lakers.
ADVERTISEMENT
Article continues below this ad
Meanwhile, LeBron James scored 29 points but couldn't get his mojo on the court.
Devin Booker leads the charge
ADVERTISEMENT
Article continues below this ad
There were doubts regarding Davis' inclusion into the team but he couldn't provide the spark that they needed. Notably, this will be the first NBA final since 2010 where LeBron James and Stephen Curry won't be involved.
It was a blow for the Lakers' aspirations of winning a second consecutive title as the franchise has work going into the offseason.
The game was a tightly contested affair as Booker exploded in the first half, draining shots beyond the arc. He hit a career-high seven 3s in the first half.
Jae Crowder got into the act as well by scoring 18 points as he drained six 3s in the game as well. After the game, Devin Booker spoke about what this victory meant for his career.
"I've been working my whole life for this moment… so it wasn't time to shy away from it," said Booker.
The Suns were lethal from outside as they shot 18 three-pointers in the entire game. However, LeBron James couldn't provide the late spark as he finished the game off with 29 points and 9 rebounds.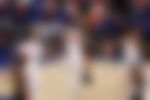 ADVERTISEMENT
Article continues below this ad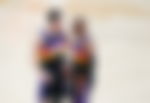 Notably, Chris Paul scored 6 points in the fourth quarter to take the game away from the Lakers who were then slowly coming back to the game.
The Phoenix Suns will now face the Denver Nuggets who advanced to the next round by defeating the Portland Trail Blazers as they look to win their first NBA title.
ADVERTISEMENT
Article continues below this ad
WATCH THIS STORY- Moments when LeBron James legacy was on the line but he fought back