'Little Piece of Home'- 20-Year-Old Emma Raducanu Turns Emotional Upon a Tinge of 'British' Touch on the 'Other Side of the World'
Published 12/27/2022, 5:46 AM EST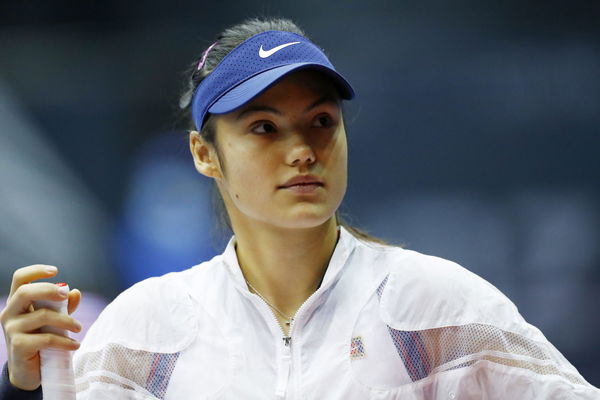 It's tough to find your niche away from home. Athletes make great sacrifices to realize their potential and bring glory to the nation. However, it's not uncommon for athletes to train away from home to acclimatize themselves to different weather and take advantage of better training and coaching facilities. Similarly, Emma Raducanu, the young and upcoming British tennis player, took a turn away from home.
Raducanu made history when she claimed the 2021 US Open, being the first British woman to win a Grand Slam since 1977. But, the year was full of lots of ups and downs; it has been marked with injuries, among coach issues.
ADVERTISEMENT
Article continues below this ad
Although the brit had a dry season, in terms of the Grand Slam, she has great potential and cannot be easily discounted. 
Emma Raducanu in search of a home away from home
This year has been an underperforming year for the Brit tennis player on-court; though the same could not be said for her off-court chronicles. Even though Raducanu is in Singapore, after her Abu Dhabi loss recently, something made her reminisce about her home. What was it?
The sight of British Airways. Yes, when Raducanu saw British Airways, she couldn't help herself and shared the little homey feeling with her fans and followers on Instagram. As she wrote, "A little piece of home, on the other side of the world." Certainly, the talented Brit is busy focusing on her off-season training. But it's difficult for anyone to find another home away from their motherland.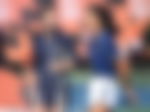 However, Raducanu's major focus could be to keep herself safe from injuries. As the Abu Dhabi tournament was a comeback for the Brit, who nursed herself back to health after a wrist injury. Even though the 2022 WTA season was subpar for the Brit, marked by injuries. But her off-court endeavors have experienced tremendous growth.
ADVERTISEMENT
Article continues below this ad
Raducanu's popular Porsche adventure
One of the most popular and highlighted partnerships Raducanu entered into was earlier this year. The British tennis player entered into a collaboration with the German Automobile brand Porsche. And taking advantage of the high-profile partnership, Raducanu frequently enjoys various Porsche cars now and then. However, recently her love for the brand took a high turn, as she was seen trying her hands on the $161,100 Porsche 911 GT3 Model. And the talented tennis player surely rocked her recent Porsche adventure.
ADVERTISEMENT
Article continues below this ad
WATCH THIS STORY – Emma Raducanu's 2021 spotlight moments after the US Open glory
What do you have to say about the talented Emma Raducanu? Do let us know in the comments!
Edited By: Deepika Bhaduri