'Raduclownu!' – Tennis Fans Bash Emma Raducanu for Featuring Alongside Serena Williams and Naomi Osaka on Forbes Highest Paid Female Athletes List
Published 12/23/2022, 6:30 AM EST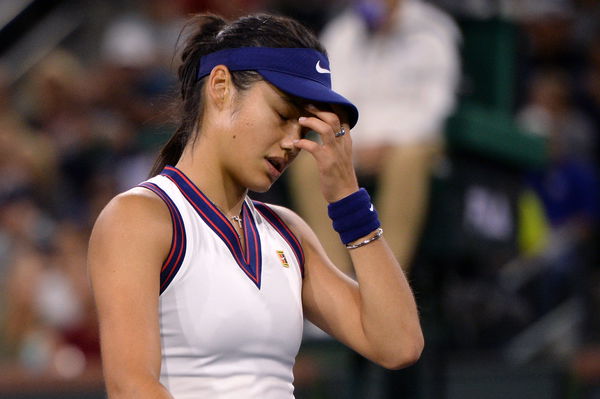 Everyone is busy bidding adieu to 2022, and so is Forbes. Recently, Forbes released the list of highest-paid female athletes. And, surprisingly, 4 of the top 5 spots are filled by tennis players. While the inclusion of some names was anticipated by fans, there were a few whose inclusion infuriated many. Who was the player who managed to rile up the fans by making it into the top 5 of the highest earning athletes? It was none other than Emma Raducanu. Yes, the British tennis star has surely landed on the bad side of fans due to her dismal performance on the 2022 WTA Tour.
An athlete earns from multiple sources, like prize money, endorsements, and businesses. Thus, there are a few players on the list whose performance and earnings have little correlation.
Emma Raducanu faces heat on Twitter due to record-breaking earnings in 2022
ADVERTISEMENT
Article continues below this ad
2022 has been a fruitful year for Naomi Osaka and Serena Williams as they took home the highest revenue, mostly from endorsements, to grab the top spots. Same has been the case for the British tennis player, who despite underperforming was able to make a huge earning of $18.7 million. What enraged the fans was, the presence of the incumbent World No.1 featuring below Raducanu, despite claiming 2 Grand Slam titles in 2022.
And in no time, Raducanu appeared on the fans' hit list.
One fan took note of her presence on the list and said, "Raduclownu is so overpaid lol Jesus Christ."
Raduclownu is so overpaid lol Jesus Christ

— Olorin (@bjornwilliams24) December 22, 2022
While others took the side of the rising British star.
All these jobless people on twitter and here's Emma making more than they'll make combined in their lifetime during a season with 17 wins and 19 losses 🤣 https://t.co/zl941UJcYM

— Raduconnor 🇦🇷🇲🇦 (@slay_suwei) December 22, 2022
Some fans didn't even spare the former World No.1 and Japanese tennis star, Osaka.
While some tennis fans were happy about tennis players dominating the list, but were shocked at Osaka, Raducanu, and Serena, for not playing and still being on top.
Love how 4/5 are from 🎾. If I have a daughter she's starting lessons before she can read.

I'm sorry, but you have to 👏🏻 Naomi and Serena for TOPPING the list and barely playing.

And Emma made more dollars than IGA?! lol wut https://t.co/iV2TlQ4y1K

— Chase • 罗志翼 • Licen (@chaseyrp) December 22, 2022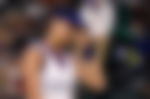 While some related the players' earnings to their nationality.
Others couldn't help but be sarcastic. A fan tweeted,"I expected Raducanu to be higher, maybe she never works again in her life."  (Google Translate)
ADVERTISEMENT
Article continues below this ad
Well, Raducanu is an emerging player and could turn the tables anytime. However, the year has not been a fruitful one for the Brit, as she failed to realize her potential time and again.
WATCH THIS STORY: Rise of a superstar – Iga Swiatek's victorious moments on the WTA tour
ADVERTISEMENT
Article continues below this ad
Let's hope the coming year brings the best of the 2021 US Open champion.
What do you have to say about Emma Raducanu's earnings? Do let us know in the comments!